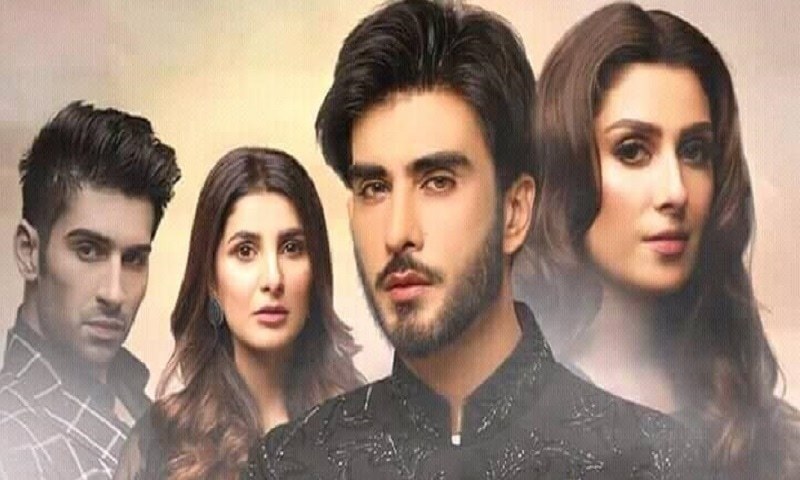 The drama clearly belongs to Ayeza Khan and Imran Abbas as the duo steal the show every week with stellar performances
Every Thursday night we make it a point to leave everything aside and sit down with a cup of tea in hand to see the latest episode of Koi Chand Rakh which is getting interesting by the minute as the emotional Umair (Muneeb Butt) is now aware of what Nishal (Areeba Habib) and Zain (Imran Abbas) are up to and with him not able to stand that, we have a feeling the coming episodes will have many twists and turns in the story.
Written by Maha Malik, we like her thoughts behind this play as it is a emotional saga which has a blend of romance, love and betrayal but more than that it also reminds us that sometimes the people whom we think cherish us the most, are the ones who also end up breaking our heart.
So what happened in last nights episode? Well read along to find out in case you missed it.
Read : Koi Chand Rakh Episode 15 In Review: And The Plot Thickens!
Zia wanting to take revenge on Zain decides to marry his sister but at the last minute he backs off causing the family great distress which was his original plan. But in the midst of all this poor Rabail gets the blame as everyone including her mother in law turns on her which to be honest broke our heart.
With Umair warning Nishal to stay away from Zain, she doesn't listen to him and plays another dirty game by inflicting lies in Zain's head once again about Rabail having been in love with Umair .
So quite a villain in the story we just hope that Zain sees how manipulative Nishal really is especially after Rabail finds out that she is expecting.
What will be Zain's reaction when he find's out he's becoming a father? Or will he go ahead and marry Nishal is what we cant wait to see next week .
With great performance by Imran Abbas last night, he is an actor who gets in to the skin of his character and makes it come alive which makes you forget that this is a fictional character. So still going strong don't forget to watch Koi Chand Rakh every Thursday night at 8 pm only on ARY Digital.