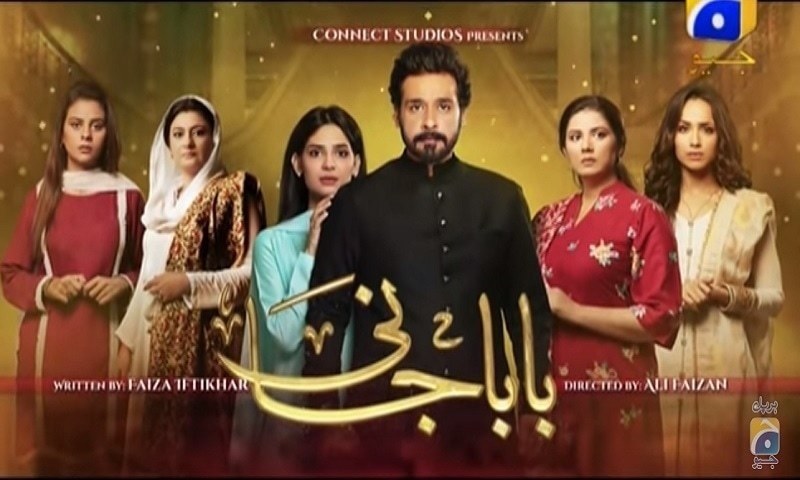 After watching love stories, broken relationships and once a while a badly written comedy, the Faysal Qureshi starrer Baba Jani comes as a breath of fresh air. The unconventional story, shows a man, Asfand, who only thinks of the well being of others and treats his step daughter as his own which is indeed a beautiful sight to see especially in a local play.
Written by Faiza Ifthikhar, the name itself attracts you towards the project as it promises a story which would touch you emotionally as well as restore your faith in mankind that good does exist in the world even today.
So what happened in the latest episode of Baba Jani? Well read along to find out.
Read : Review: Five Weeks in and Baba Jani is Still Going Strong
Nimra (Madiha Imam) is growing to love and respect Asfand as a father as she sees the way he supports her mother and everyday before leaving the house insists that she takes her medicine on time and looks after herself.
Now where Asfand is trying to balance his new family and sisters gracefully right there they don't give the poor man a chance to remain happy as one after another they try to disturb his life. But with Asfand not willing to give up on his sisters, he tries to think of a way to keep everybody happy as remember with him having married Sadia, the sisters feel insecure that all his money will now go towards her as she needs to be on a dialysis machine.
With Nimra not able to stand the fact that her mother gets targeted every time something goes wrong in the family, she decides that it would be better if she shifts in to a hostel so everyone gets a chance to breath but will Asfand allow this to happen is what we cant wait to see next week.
Directed by Ali Faizan, we like how the outlook of the drama is so simple with full emphasis on just the story. Faysal Qureshi, Sawera Nadeem and Madiha Imam are great actors and the scenes with all three together are a delight to view.
Baba Jani is a brilliant initiative and should be watched every Thursday night at 8 pm only on Geo TV if you are looking for something different.