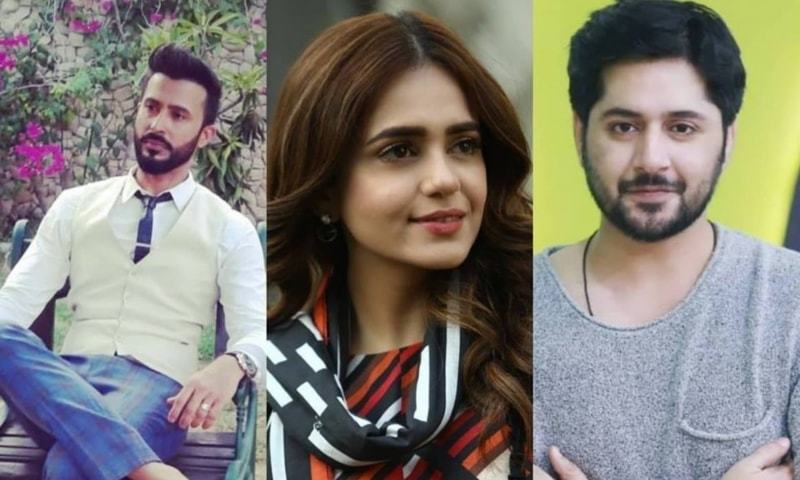 Based on a true story, the drama titled Jaal is expected to air sometime next year

There is something very unique about Sumbul Iqbal Khan as she is an actress who has that innocence on her face which draws you towards her immediately. With us having seen her for the first time in Ghayal and then making sure we kept tabs on what all she was up to, we just found out she's all set to appear in another drama alongside Ali Kazmi and Imran Ashraf.
Yes guys the news is absolutely correct as Sumbul exclusively revealed it to us and with her super thrilled for the project even we couldn't contain our excitement and immediately asked her to share details.
Written by Seema Munaf, Sumbul said,
"This drama is for Hum TV and is produced by Momaal Entertainment, directed by Mohsin Talat and will star Ali Kazmi and Imran Ashraf aswell as myself."
Read : HIP Exclusive: Sumbul Iqbal and Ali Safina pair up for Khafa Khafa Zindagi
Talking about working with these two dynamic actors, she shared,
"I am so excited that I will be working with Ali and Imran as this will be the first time that I am going to be sharing the screen with them."
Based on a true story we couldn't help but ask Sumbul what the drama was all about?
"Its about the journey of a girl who goes through a society issue whose acceptance is very difficult in our environment and because this is very special for me I don't want to reveal much about it but rather wait for the audiences to see this project once on air next year."
With Sumbul very hopeful that her fans will like the play we on the other hand were also thrilled to hear that besides Jaal she will also be seen in Barfi Ladoo which has been written by Dr Youns Butt and is also expected to be aired sometime next year. With us fans of our local plays it seems that the upcoming year is going to keep us hooked to our TV screens for sure!