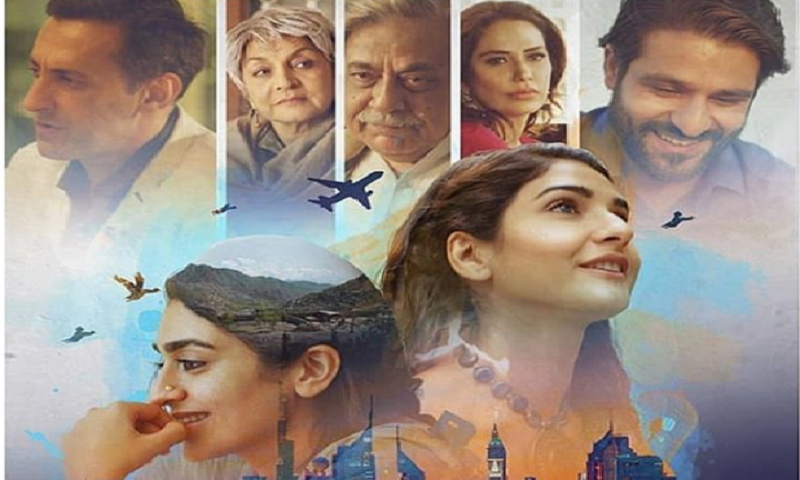 With us loving the trailer we cant wait to watch the film on December 7 once it releases all over .

While the major part of Pakistani film industry is thriving on commercial films. right there from time to time it is important to move away from a typical masala flick and make something which is artistic and has a strong story which can move the audiences.
With Asim Abbasi proving with Cake that the local audience do like mature content, another serious movie which has caught our interest is the Hajra Yamin starrer Pinky Memsaab whose director Shazia Ali Khan sat down with Fifi Haroon recently for BBC Urdu and after hearing her lovely interview our excitement for the movie has only doubled.
Besides directing it, the film is also written by Shazia who said that Pinky Memsaab was in fact a blend of reality as well as fiction all rolled in to one as she said,
"The people who write a story often keep it within themselves for many years which can be derived from their experiences or from the people they have met in various countries they have lived in. This is my story which now people will get to see as it is a blend of personal experiences and what I saw happening around me."
Read : Hajra Yameen spills the beans on upcoming feature film 'Pinky Memsaab'
An aspiring writer who lives in Dubai, Shazia clarifies that the film is not a rags to riches tale as people might have conceived when looking at the trailer,
"Basically the story is about two women which is a crime in Pakistan as it is a totally female centric film and the two form a strange bond with one another.The young girl comes from a village in Punjab and lands in Dubai to work as a maid in the house of an investment banker, both are Pakistani. Now in the older generation there was defined line between a servant and a master but the new generation is confused and that line has become grey so the problems which come with this mindset, the accepting yet not accepting element is what the film will explore."
With Dubai just used as a setting, Shazia had tried to present her script to local big producers with a request to cast the correct actors for the role and to do complete justice to it but no one agreed as they felt that the Pakistani audiences were not ready for a film like this.
But are the local audiences ready or not is something which we will find out once Pinky Memsaab releases all over on 7th December 2018.