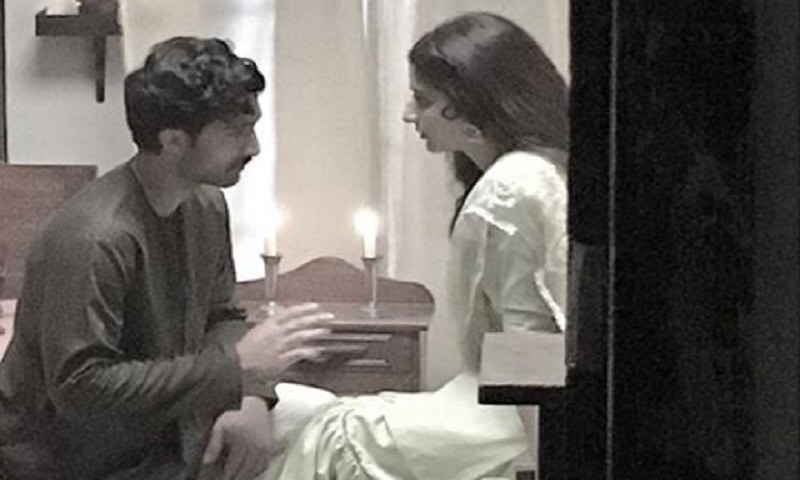 There's something cooking between Alia and Jameel in Aangan and we cannot wait for the drama to go on air to find out. Ahad Raza Mir, who we thought looked great with Sajal, also shares sizzling chemistry with Mawra Hocane in the latest teaser for Aangan. His personality oozes raw appeal and charisma and perhaps that's the reason Alia rushes to him even when she is afraid of falling in love.
From the background music to the dialogues, from the performances to the execution, in short, eveyrthing impresses in the teasers of this upcoming, much awaited drama. From the looks and feels of it, it seems, Ehteshamuddin, as the director, has left no stone unturned to bring about a masterpiece for the audience to view and enjoy on television.
The teasers of Aangan have left us wanting more!
The teasers also depict a rift between Alia and Jameel and of course, since Chammi also hints at liking Jameel, and we've seen Alia with Safdar (Ahsan Khan) in pictures as well, it seems, there will be more than just two angles to the love angle this drama will present.
High on emotional content, Aangan is being highly awaited by all. And if this drama is even one percent close to what we have perceived of it, this one's going to be a major hit.