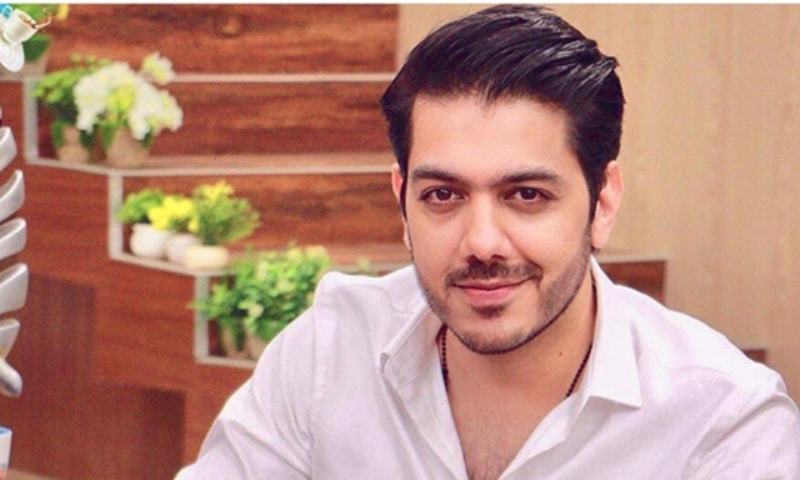 "I am doing this positive to a negative transformation for the first time," Goher on his new character called Harris

The first time we actually sat up and took notice of the fact that singer turned actor Goher Mumtaz could act was when we saw him portray the psychopath in drama Ghayal to perfection. With that role winning him a lot of praise from all over, we regularly began to follow whatever he was up to. And recently when we found out that he was busy shooting for a drama called Meray Humdum opposite Sarah Khan we quickly got in touch with him to know more.
Directed by Haseeb Ali, the drama stars Goher in a negative role.
"It's a role which is positive at the start till middle of the play and becomes negative because of the changing scenarios but he is a spoilt brat from the beginning. There is actually a larger message through my character that people who try to get hold of everything don't get what they want," shared Goher with HIP.
Read : Goher Mumtaz: A night owl that loves Nihari
Sounding pretty interesting, our next query was how was this character different from the one he played in Ghayal considering that both were negative to which Goher said,
"Ghayal was of course a different character of a psychopath, he was negative from the start but Haris transforms midway and if you talk about playing this particular role than one has a lot of margin to perform as I am doing this positive to a negative transformation for the first time."
The drama also stars Syed Jibran and is being made for Hum TV. With the shooting currently going on, the talented star has also composed and sung the OST of Meray Humdum which we cant wait to hear soon.