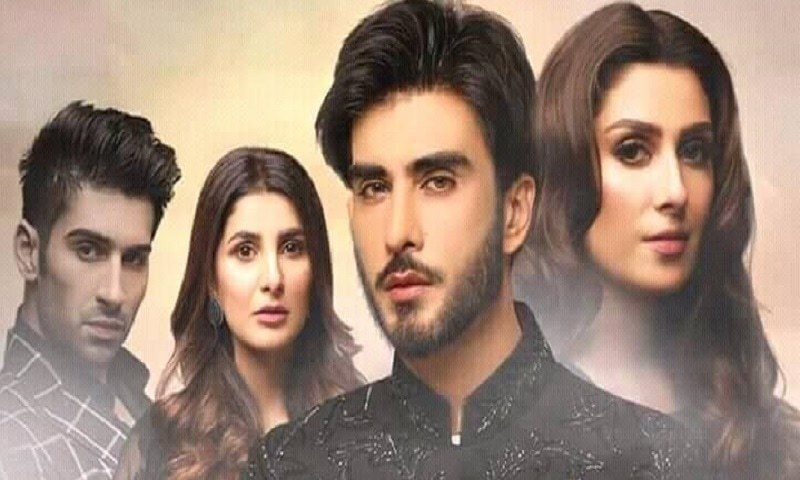 From the preview of next episode, it seems that Umair will make sure his father gets to know what Nishal has been doing
Strongly scripted by Maha Malik and brilliantly directed by Siraj-ul-Haq, Koi Chand Rakh is an emotional story of love, betrayal and revenge. The lead pair Ayeza Khan (Rabail) and Imran Abbas (Zain), have delivered great performances but the highlight of this drama is Areeba Habib, who is playing the extra-ordinarily beautiful but overtly cunning Nishal. Though this is her first venture on TV, she has fit into the skin of her character and has become our current favorite in villain's role.
With Zain being married to Rabail but head over heels in love with her cousin Nishal, this drama is moving forward at a good pace, giving us a major lesson on not to trust anyone blindly.
Last night's episode took the story forward convincingly. While we had thought Zain would plot a little more with Nishal to throw Rabail out of his life, fate made him do that before time.
Zain and Rabail's relationship got another blow when Zain found Umair in his house, waiting to meet Rabail. While Zain was already looking for an opportunity to insult Rabail in front of his mom and sister to clear his way for marrying Nishal (Nishi), Umair's unexpected visit made that easier for him. Zain accused Rabail of having an illicit relationship with his cousin brother in front of his family and supported his accusation with the romantic cards that Nishal had provided him.
Rabail, who had just returned home from the hospital with her pregnancy report, misunderstood the situation and thought that Umair had shown Zain all those cards to turn him against Rabail. The innocent girl still has no idea who has been igniting the fire to burn her relationship with Zain.
Due to the misunderstanding, Rabail decides never to talk to his cousin brother ever and hence, Umair despite trying his best could not bring to light the reality of Nishal and Zain in front of Rabail. Zia had been giving Umair constant updates on Nishi and Zain's meetups. He also informed Umair on their secret Nikkah but Umair despite willing to bring Nishal's real face to light was helpless as Rabail jee is not ready to listen to him.
Taking advantage of the turn of events in their favor, Nishi and Zain tied the knot secretly. Soon after Nikaah, Nishal takes a pledge from Zain to divorce Rabail as soon as possible. The actual twist came when Zain returned home after his Nikkah and accidentally got his hand on Rabail's pregnancy report that left him in a state of shock.
Koi Chand Rakh Episode 16 In Review: Rabail Is Expecting But Will Zain Really Be Happy About It ?
Well, we are happy now because as per Islamic laws, Zain cannot divorce Rabail during pregnancy. So thankfully, the relationship is not ending soon and this good news will prove to be a major blow for the jealous and manipulative Nishal.
From the preview of next episode, it seems that Umair will make sure his father gets to know what Nishal has been doing behind their backs. What follows will definitely be more intense so don't forget to tune in to ARY Digital at 8 pm on Thursday.