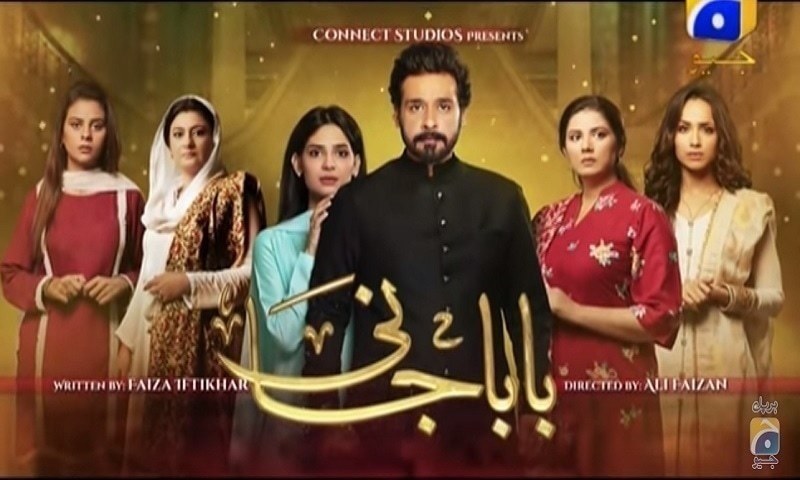 Madiha Imam is a talented young actress who with every character proves that she is someone to watch out for
Once in a while it is good to get way from watching glitz and glamour and focus on a simple story which brings about some solid content. So today we are talking about the Faysal Qureshi starrer Baba Jani which continues to be strong as it shows that not all step fathers are abusive and can genuinely love another man's child as their own.
Written by Faiza Ifthikhar, a master story teller of emotional relationships, the dialogues of Baba Jani are realistic and touch your heart so much that the fictional characters end up looking and feeling very real.
So coming back to the play this week, did Nimra get permission to go and live in a hostel from Asfand? Well in case you missed the latest episode read along to find out what happened between the duo.
Read : Baba Jani Episode 12 In Review: Asfand Proves That Caring Men Do Exist
Now we all know that Asfand (Faysal Qureshi) loves his sisters who in return only use him for their selfish reasons but ever since he married Sadia (Sawera Nadeem) and bought her along with daughter Nimra (Madiha Imam) in to his house, Asfand's family has begun to resent the duo as Sadia needs dialysis treatment and they don't want their brothers money being wasted there.
With Nimra not wanting to create hurdles for Asfand, she decides to move but with him upon hearing the news talks to her and wins her over telling her how much he cares for her and wants to look after her like a daughter as to give her a protective home he married her mother.
So genuinely a nice guy, it is very rare to see someone like Asfand in this day and age who handles his relationships with a pure heart and has no mean intention hidden anywhere. And so when the very next day Nimra calls him Baba, we along with Asfand and Sadia felt over the moon as he definitely deserves this respect from her.
But with Nimra now calling Asfand her father, it is Sadia who begins to ignore her health as Asfand's sisters talk of how much money was being spent on her begins to bother her and she leaves all her treatment while lying to him and Nimra that she was in fact going to the doctors regularly.
So what will become of Sadia and will Nimra and Asfand continue to live like one big happy family is what we cant wait to see next Thursday at 8 pm only on Geo TV. Along with stellar performances Baba Jani is a play which tugs at your heart every single week.