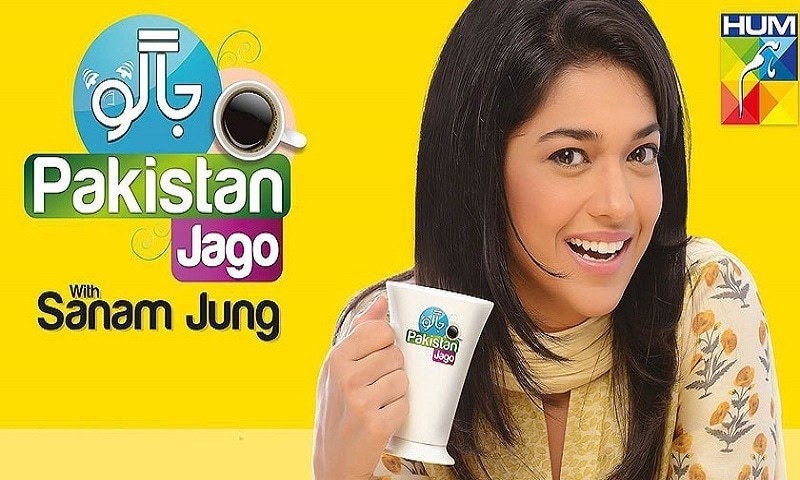 Sanam Jung, who had become a household name, owing more to her morning show, rather than her acting skills, just bade farewell to Jago Pakistan Jago, after four consecutive years of hosting the morning show. Over the years, Sanam's show had earned high ratings as she brought about a number of flavors to Jago Pakistan Jago, with wedding weeks, competitions and discussion of topics ranging from child psychology to domestic issues and a number of others.
Sanam invited veteran actress Bushra Ansari as her last guest on the show along with the winners of a number of contests Jago Pakistan Jago had held on its platform. Talking about how the amount the winners were awarded and how they helped them shape their lives, Sanam signed off on a visibly emotional note.
'Blackface' Makeup Segment On 'Jago Pakistan Jago' Sparks Outrage
We bid farewell to our beloved Jago Pakistan Jago! Uncountable memories were made, stories were shared. Unfortunately just like everything else this beautiful journey too comes to an end.. Stay blessed and enjoy life this is your host Sanam Jung signing off, remember me in your prayers! #HUMTV
The last episode also saw the entire team of JPJ cutting the cake and celebrating four successful years of a morning show that became Hum TV's identity.