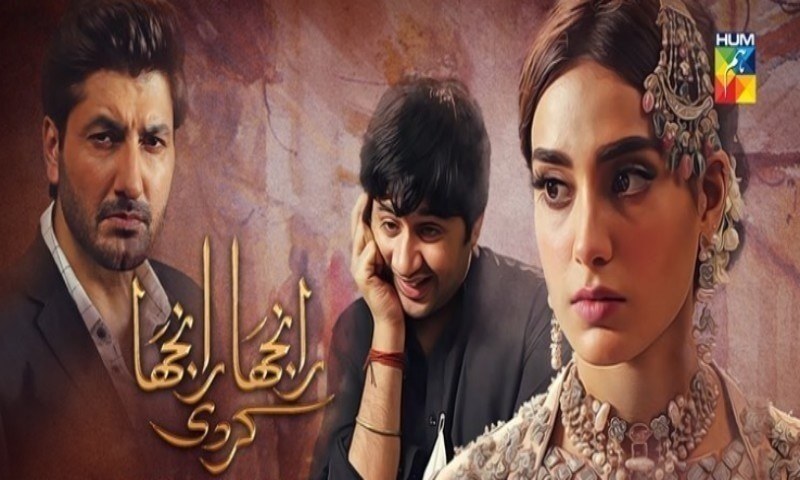 After ages we have a play over the weekend which besides being engaging has a heart felt story which compels you to tune in week after week. We really want to see what is happening in the life of the feisty Noori (Iqra Aziz) who may belong to a poor family but her determination to rise above makes you love her more than anything.
Written by Faiza Iftikhar, the one thing which we greatly admire about her female characters is the fact that they are not damsels in distress and they know what they want in life which is very important to show especially in this day and age where women need more motivation than ever.
With Noori working and studying at the same time one only hopes that she achieves all that she has planned in her life considering the fact that she has also fallen madly in love with Sahir (Syed Jibran ) and cant live a minute without him.
So what happened in the latest episode of Ranjha Ranjha Kardi ? Well read along to find out in case you missed it.
Read : Ranjha Ranjha Kardi Episode 2 In Review: Powerful performances define the drama!
Noori played brilliantly by Iqra Aziz, returns to meet Sahir at his shop as she missed him a lot over the weekend but with him still hesitant in conveying his feelings as he knows that his mother would not approve of her as she was the daughter of a garbage collector, Sahir tells Noori to go away as people stare at them.
With him also hinting on the fact that she had no self respect, that sentence really touched her and the hurt on her face actually made us feel for her too as Noori is a sweet heart and to be constantly put down just because her family was not well off made us feel sorry for her.
Upset but quick to bounce back, Noori meets Bhola ( Imran Ashraf ) yet again who steals his mothers bangles only to give it to the love of his life who works at a circus and is a con man! But since Bhola has the mind of a child no one says anything to him but to be honest with you there are times when he puts you in a fix as he is very alert and knows what is going on around him? So what really is his story is what we cant wait to find out.
Read : "Ranjha Ranjha Kardi is a tale of love beyond sensibilities," Imran Ashraf
Talking about Bhola, his mother (Asma Abbas) feels that he should get married as that might make him responsible and help him to come out of his state but with no one willing to marry a man child we also found out that he was not born like this but in fact after the age of 10 began to behave like a small child.
With Kashif Mehmood in the cast too, we have a feeling he might have something to do with Bhola's condition as he was a distant poor relative who now looks after everything and lives like a king in the haveli.
Now where Bhola is safely back home right there Noori's parents want her to marry their relative who is willing to pay a hefty amount for the marriage but with her rejecting the proposal as he is a sleaze ball we wonder whether Sahir will come to her rescue or not.
So another exciting episode, we simply love the chemistry between Iqra Aziz and Syed Jibran as both are superb actors who light up our screens with their presence but the star remains Imran Ashraf who has gotten in to the skin of Bhola so well that its hard for you to imagine that he is infact acting.
Directed by Kashif Nisar, he is a master story teller who never disappoints. So with Ranjha Ranjhr Kardi going strong in our eyes we cant wait to see the next episode on Saturday night at 8 pm only on HUM TV.