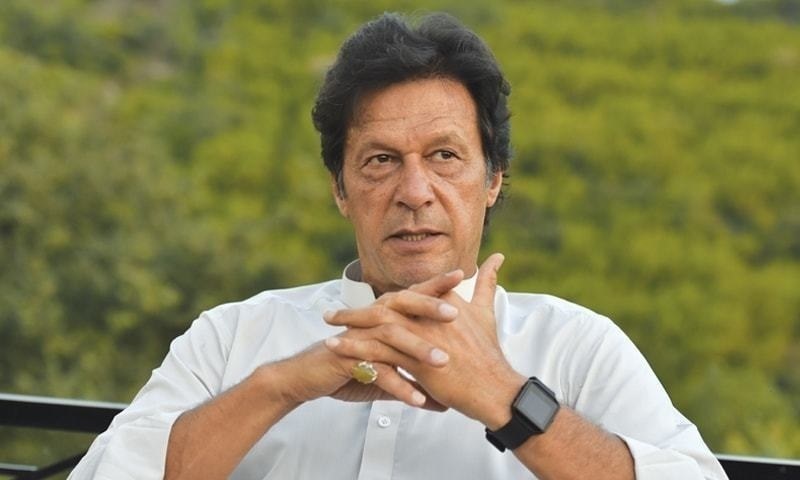 Pakistan's Prime Minister, Imran Khan, is a world renowned personality. A great cricketer and now a great politician, Imran Khan's popularity knows no leaps or bounds. The Pakistani leader is also the 7th most followed leader on Twitter as well, and it seems, there another digital title awaiting for Khan now.
"Reham was my biggest mistake," Imran Khan
To our surprise, Imran Khan comes in at number 10 on Yahoo India's most searched personality list in India for this year. Following Imran Khan, Salman Khan is at number 9, former Indian prime minister Atal Bihari Vajpayee is at number 8, film star Priyanka Chopra is at number 7, Indian Congress leader Rahul Gandhi is at number 6, film star Priya Prakash Varrier is at number 5, Indian politician M Karunanidhi is at number 4, Indian Prime Minister Narendra Modi is at number 3, late actress Sridevi is at number 2 while actress Sunny Leone tops the list.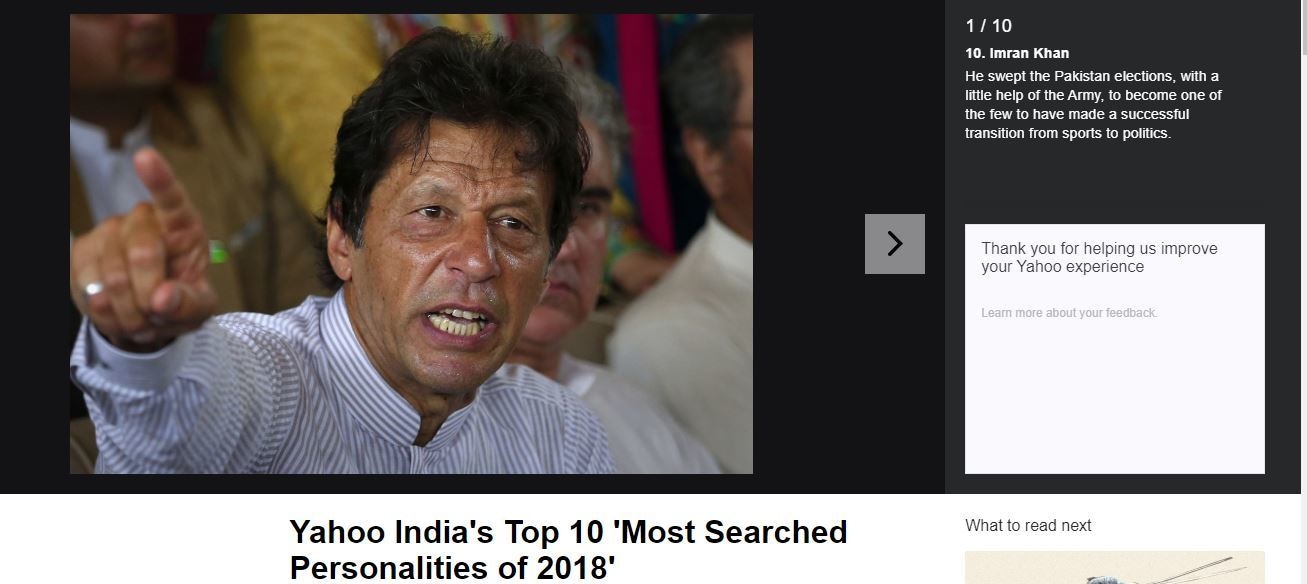 Yahoo launched the list of India's top 10 'most searched personalities of 2018 only recently and Imran Khan's top spot on the list has already surprised Pakistanis and perhaps Indians as wel. While Imran Khan did extend a friendly hand towards India after becoming Pakistan's prime minister in July this year, his advances have been rejected by Indian politicians on more than one occasion.