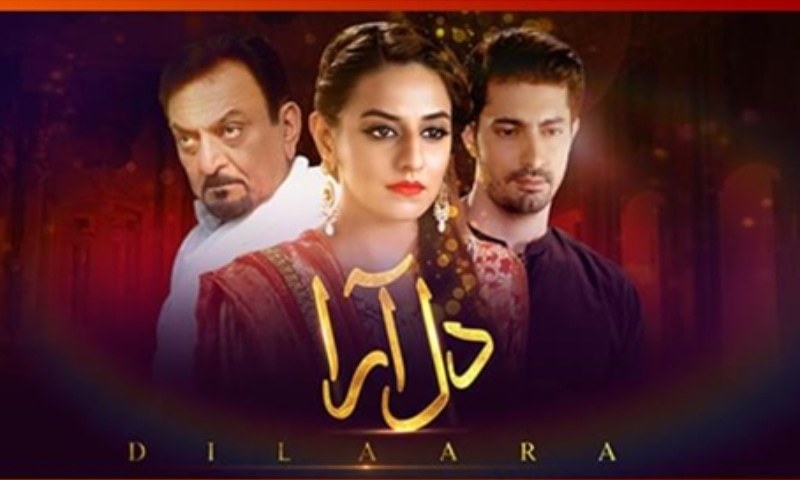 Written by Bee Gul, the drama also stars the versatile Abid Ali, Samina Ahmed,Hina Bayat & Mohammad Ahmed

Earlier on our television, we had dramas that brought about strong stories without any glamour. The main aspect of our drama was its story and some solid performances by the actors. Over the years, the quality of the dramas reduced and more focus was put on glamorizing the entire spectacle on screen.
Coming back to the present times there have been few plays like Humsafar , Yaqeen Ka Safar and Zindagi Gulzar Hai to name a few which restored our faith that good play writers do still exist and now with Bee Gul having written a drama called Dilaara we made it a point to watch this as it has just begun and promised to be interesting.
Directed by Khalid Ahmed , the play begins with Dilaara played by Kinza Razzak who is madly in love with Mohsin and both are about to marry but with his mother being very selfish her demands never cease to disappear.
Belonging to a very loving family, Dilaara has no clue what all Mohsin's family is demanding but the pressure on her parents (Samina Ahmed and Mohammad Ahmed ) is immense which ultimately kills her dad and it is then that her mother reveals the stress he was in as he wanted to fulfil all wishes of his daughter's in law so that she could be happy.
Read : Tête-à-tête with the budding talent Kinza Razzak!
Now if you are thinking that this is a sad drama then its not and the reason is that it may be sober but the way it is treated one doesn't feel depressed but rather enjoys the fact that the story has a lot going on. Along with getting to see Dilaara's present we are also seeing her past and that is what makes us want to watch the next episode too to understand her circumstances a bit more.
After Dilaara's father passes away Mohsin is no where in sight and the next moment we see her married off to a much older man played by Abid Ali! So how did she end up there is what we want to find out on Monday night at 9 pm only on Bol Entertainment.
Talking about the cast well that is amazing as it has so many great names in one frame including Hina Bayat, Abid Ali, Samina Ahmed and others. And again with a Bee Gul script who wrote Dar Si Jati Hai Sila who would want to miss out on a project penned down by her.
With Kinza Razzak doing justice as Dilaara so far we have high hopes from this play as it is a artistic piece of work which deserves to be watched regularly.