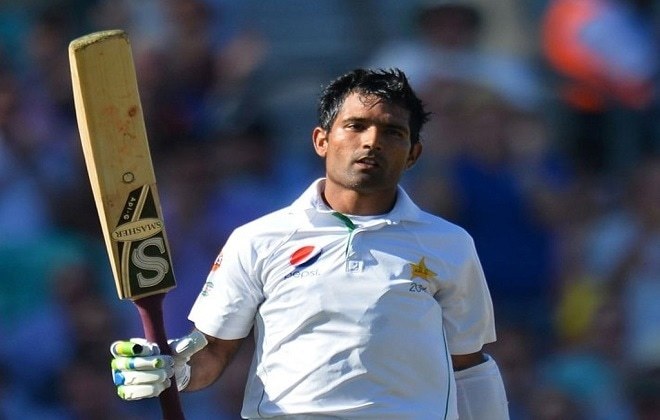 Yesterday, Azhar Ali put Asad Shafiq in the bracket of 'one of the best batsman in the world'. It makes me wonder, if he actually believes this or he is just perking up his mate. Shafiq, for all his elegance and ease on the eye, averages under 40. Perhaps 11 runs to be considered great. Even Azhar Ali, who at times looks like a bowler forced to bat in the top order, averages around 6 runs more per innings.
Shafiq's highest score is 137. He has reached that figure once against New Zealand, and once against Australia. In UAE, where he has played a lot of his cricket, that is simply not enough. He has played 109 innings, with every reaching the 150 mark. Many blame it on the position he bats at mostly. 6. However, there have been many occasions, where he could have go on like yesterday. But he couldn't keep his concentration up for long, and let New Zealand in through the back door. While, there are many crucial match winning knock, painful memories of such innings blight that record too.
Azhar Ali holds fort for Pakistan
That wonderful 111 that put Pakistan is a strong position but not a decisive one in South Africa. Hyper aggressive 137 of 148 against New Zealand, a test Pakistan played like a T20. The 109 at Oval over shadowed by the 218 of Younis Khan. The 137 at Gabba, we all know what happened there. Then there was a 112 against Sri Lanka. But the team ended up losing. Its a pattern, which needs to be broken.
Pakistan, will hope the outcome is different this time around. Yasir Shah would be hoping for the world record to be his early in the morning. But if Asad Shafiq has to get into the elite circle of batsmen, he would have to get some daddy hundreds. The ones Graham Gooch talks about.