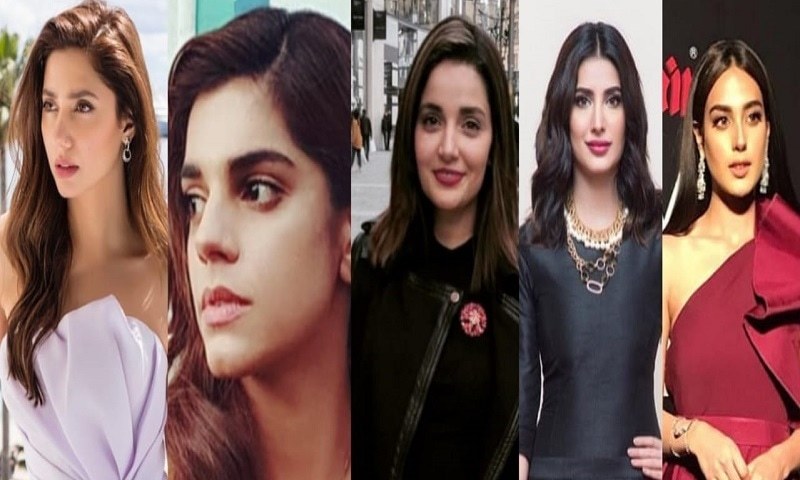 It seems that we are not the only ones in love with our actresses as even the whole of Asia seems to be captivated by our homegirls. As a proof, Mahira Khan, Sanam Saeed, Armeena Khan, Mehwish Hayat and Iqra Aziz have bagged the 4th,19th, 24th, 40th and 46th position respectively in Eastern Eyes Sexiest Asian Woman list of this year!
With us super thrilled to have read it in The Hindustan Times, the top position belonged to the Bollywood star Deepika Padukone with Priyanka Chopra standing at number two.
Coming towards Mahira Khan, she has come in at fourth and holds on to her title as the sexiest Pakistani. However, Mahira Khan is not one of those to get vanity to their heads, as even this year she represented girl power and raised money for charity proving that she takes her fame seriously and utilizes it for a greater cause.
Read : .Mahira Khan ranked the 9th sexiest woman of Asia
Expressing her views on making it to the list once again Mahira said,
"I am grateful to be part of this list once again. My fans are my strength so thank you to them. I think personally sexy is what sexy does and I hope to continue to work hard at what I do with as much as passion as I have been from the start,".
Coming in at number 19th, Sanam Saeed was one of two editor's choices as they felt that she pushed the creative boundaries in Pakistan and regularly spoke about a wide array of important social issues including women's empowerment.
Now what was more amazing to see was the presence of Armeena Khan at number 24 beating the likes of Aishwarya Rai who came in at number 30! Besides Armeena we also saw Mehwish Hayat at number 40 and Iqra Aziz at spot number 46.
The '50 Sexiest Asian Women' list is compiled through a series of social media and related polling and will be formally releasing next Friday!