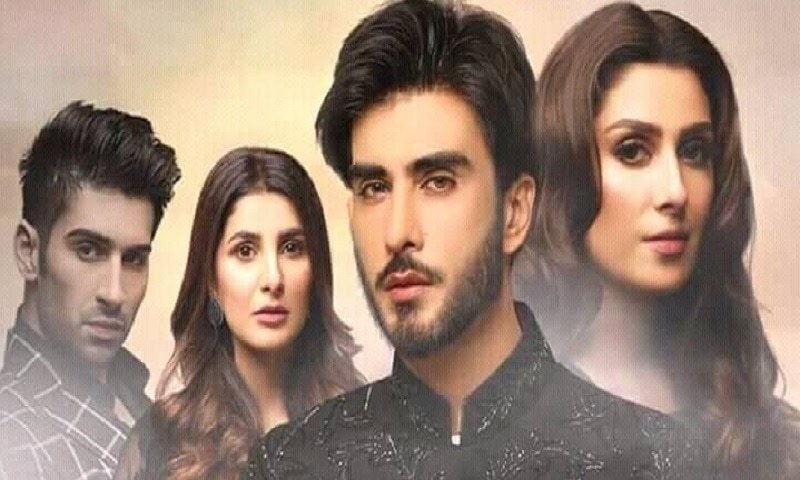 Last night's episode was stressing to the core as Zain's secret marriage with Nishal is now no more a secret. It has been brought to light in front of both the families.
Umair, who was as enraged as a fierce lion over his sister, Nishal deceiving Rabail jee behind her back, made sure his mom gets to know how Nishal has backstabbed Rabail by marrying Zain. To make her believe, Umair showed her the couple's Nikkah snaps. Meanwhile, his father (Rabail's Mamo) Asad suddenly came in the room and he also got to know how Nishal has brought disgrace to the family.
Shocked to the core, Asad was adamant to shoot her daughter, pointing the rifle at her but Umair stopped his father from doing so. Asad threw Nishal out of the house giving her a clear indication that she can no longer stay in this house and also cursed her that she would never be happy in life as she has snatched her happiness at the cost of Rabail's destruction.
On the other side, Zain's mother and sister came across Zia in a shopping mall, who made them aware of how Zain is madly in love with Nishal and the two have already tied the knot.
In the meanwhile, Rabail, was making preps, to give good news of her pregnancy to Zain, which she has not revealed yet. She decorated her entire room with flowers and candles to surprise her husband and does not even has a hint of doubt of how her husband has been deceiving her.
While the duo were alone in the room and Rabail was trying to convince Zain on how pure her love was for him, Nishal ruined the precious moments by suddenly breaking into their room. That's when the expected bombshell was dropped on Rabail, she found out how her closest relations, Nishal and Zain, have back-stabbed her. It was a major blow for a girl, who is always keen to make her relations happy. The way she was pleading Zain to say for once that this was not true was a moment so emotional that it left me all teary-eyed.
In Review Koi Chand Rakh Episode 17: Zain & Nishaal tie the knot secretly
Strongly scripted by Maha Malik and brilliantly directed by Siraj-ul-Haq, Koi Chand Rakh is an emotional story of love, betrayal and revenge. The lead pair Ayeza Khan (Rabail) and Imran Abbas (Zain), have delivered great performances but the highlight of this drama is the antagonist Areeba Habib, who is playing the extra-ordinarily beautiful but overtly cunning Nishal.
The plot has been thickening with every new episode, keeping us in sheer curiosity of what will happen next. Will Zain and Rabail separate now or after their baby is born? Will there be anyone from Zain's family to support Rabail? Or will Umair be the only one to stand with Rabail at the injustice done with her? Tune in to ARY Digital next Thursday at 8 pm to watch the episode 19.