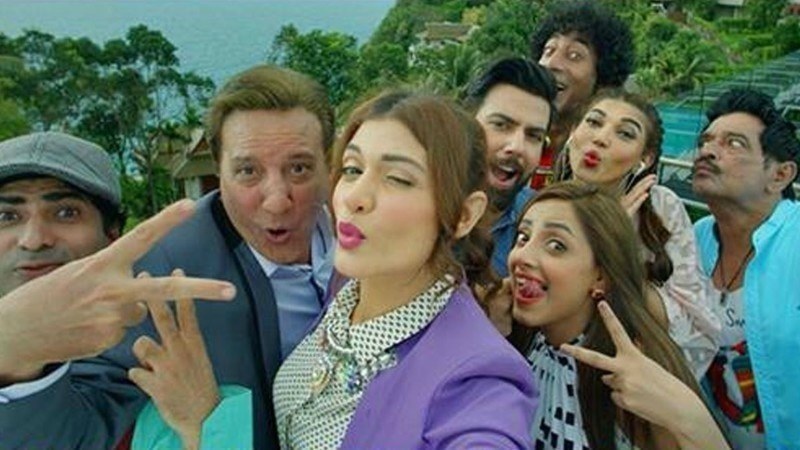 "The first time we released it in July 2018, the film could not get proper shows due to Sanju," revealed Khan
One of the oldest debate related to our film industry is whether Indian films be allowed to release alongside local Pakistani films or not, as they greatly affect the box office numbers.
We saw the same happen with the Noor Hassan starrer Jackpot which, as per the filmmakers, got limited screens as Ranbir Kapoors Sanju released alongside it and bagged majority of the screens due to its demand. So recently when we heard the news that jackpot was re - releasing we got a bit curious and decided to find out more about the issue from the director.
With us having contacted the director of the movie, Shoaib Khan, following is what he shared with us as he said, "You see the first time we released it in July 2018 at that time Jackpot did not get proper shows due to Sanju and because of that after 5 / 6 days we decided to take the film down."
Read : Movie Review Jackpot: Joke and jugtain run wild
Adding further he said, "We were waiting for a time where we would get a chance to have a meeting with the cinemas in order to get proper shows and now with that problem resolved hence Jackpot is re - releasing on 11th January 2019."
Produced by Khurram Riaz,, Jackpot revolves around a lottery ticket that lands itself in one of the character's coat's pocket, who then travels to Thailand and then back to Pakistan in search of the winning ticket.
Starring Noor Hassan, Sanam Chaudhry, Inayat Khan, Javed Sheikh and Sana Fakhar to name a few lets see whether Jackpot will be a success at the box office this time around or performs the same.