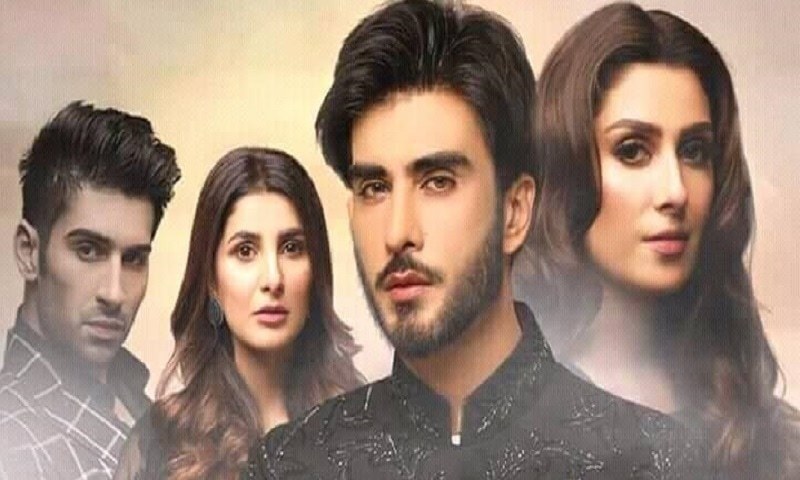 This week's episode did not have much to offer but was a good built up on the story taking it forward convincingly.
While we expected Sobia to support Rabail while she is devastated over the sudden shock in the state of pregnancy, she is putting salt over Rabail's wounds. Gulshan, however, is showing sympathy with her daughter-in-law, who she had disliked since she got married to Zain. Well, keeping in view her selfish nature, it seems that here also she has her own interest as she wants Rabail's baby, the heir of her generation.
In Review Koi Chand Rakh Episode 17: Zain & Nishaal tie the knot secretly
Devastated Rabail leaves the war territory and escapes the house to takes solace at her work place, her hospital and is determined never to go back home.
Still in state of shock, the soft-hearted woman who is also going through early phase of her pregnancy, falls sick at the hospital.
Her colleague informs Gulshan about her situation asking her to send Zain to the hospital. Gulshan tries to convince Zain but all goes in vain when Nishal interrupts their conversation, reminding Zain that they are getting late for their movie.
The wicked Nishal, who already has the reins of Zain, is now trying to get hold of house and is eagerly waiting for Rabail's divorce. She has also started revealing her real colours before Gulshan, who used to find her more beautiful than Rabail, leaving her in a state of doubt on whether her son has made the right decision or not.
While everyone has left Rabail, her only well-wisher is Umair, who gives her the support to face the situation with courage. His insightful advice to Rabail jee showed how considerate and caring he was for Rabail jee. The way he was asking her to fight for her rights and not to let anyone take over what belongs to her, was truly heart wrenching. Certainly, Umair really loves Rabail from the core of his heart or else he would have misused the situation Rabail is going through.
Though reluctant at first, Rabail finally agrees to return to her husband's house on Umair's constant force and this time she seems courageous than ever.
Ayeza Khan as Rabail is playing her role really well and giving out her best. Areeba Habib as the cunning Nishal is however the highlight of the drama and has been stealing the show since the very beginning.
From the teasers of the upcoming episode, it seems that Rabail is a lot more empowered now and will take some bold step for herself in the upcoming episode. At least, she will dare to confront Zain over his baseless doubts.
Well, lets hope for the best for Rabail. At the end of the day, victory always belongs to those who are honest and loyal while the deceitful always faces defeat.