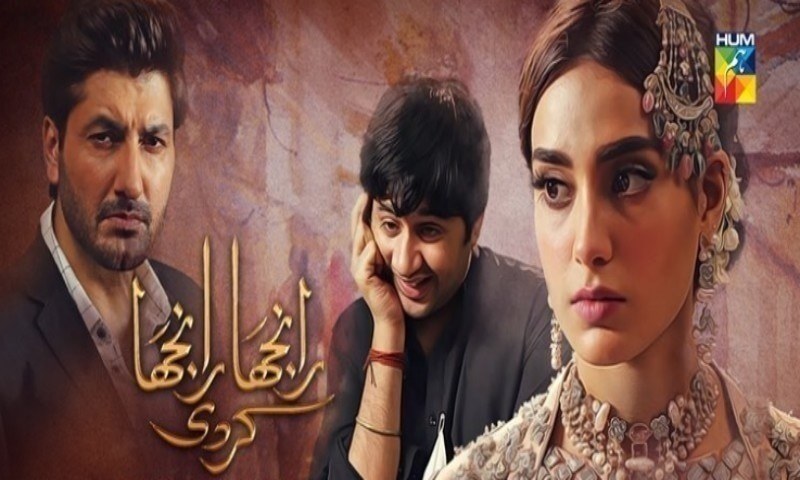 Iqra Aziz, under director Kashif Nisar's expertise, is a treat to watch as the strong yet naive Noori
After ages we are seeing a drama which has a strong and a sensible story line which makes you want to leave everything aside and dedicate that entire one hour to the TV screen. With Iqra Aziz playing the feisty yet hopelessly in love Noori she has just proved with Ranjha Ranjha Kardi that she is more than a pretty face and her talent is immense.
Written by Faiza Ifthikhar, she is a master story teller of emotions and dealing with issues which need to be addressed as even this week we saw Bhola's (Imran Ashraf ) mother played by the versatile Asma Abbas look for a bride for him as she thinks that a marriage will cure her son without thinking for even a second that his condition was medical and a bride in no way would make him a responsible and a intelligent man overnight.
So besides a good story, the drama also compels one to think about the state of our peoples' minds which sadly has not changed very much despite having entered a modern era. So what took place in the latest episode? Well read along to find out.
Read : Ranjha Ranjha Kardi Episode 5 In Review: Noori's life is up for more trouble!
Sahir (Syed Jibran ) is in jail for a robbery which took place at a shop he works in. With Noori desperate to get him out she asks her employee Qudsia Baji to give her a loan of 2 lacs which she refuses but along this we discovered that her husband Haji Sahab is not as pious as he seemed as knowing how desperate Noori is for money he away from his wife tries to gain sexual favours from her in exchange for the money she needs.
With Noori giving him a fitting reply we cant help but feel sad for her as no one in her life so far seems sincere to her but at the same time she is not depressed and that is what we love about her since she has that zeal to fight and make her life what she wants it to be.
Coming back to the play, with Noori not able to get money she steals from Qudsia Baji and that wrong path we are sure is going to ring her immense trouble. Also, Sahir, we have a feeling, is going to abandon her and just leave as soon as he is out of jail.
With Bhola yearning for Noori we cant wait to see what will happen next week as a lot is happening in the life of Noorie who just seems to get entangled in a web one after another.
Direction by Kashif Nisar is top notch and we for one are a huge fan of his work. So with another week of stellar performances we love Ranjha Ranjha Kardi and will be watching it weekly as it remains on top of our must watch drama even this week.