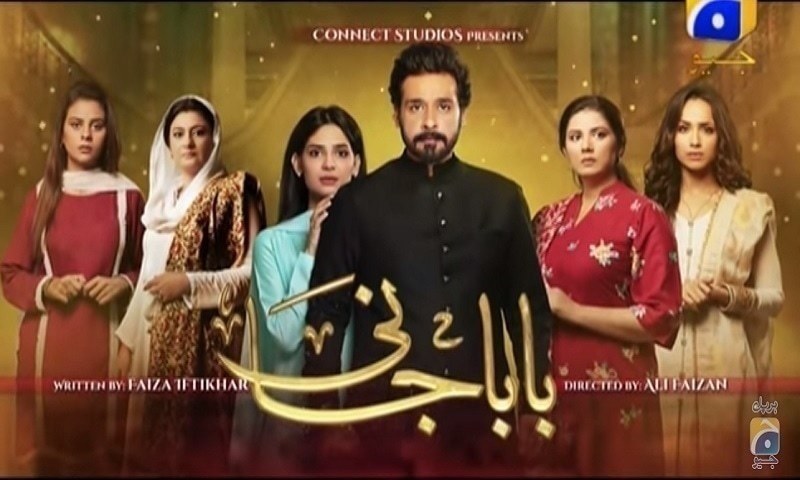 One drama which we are watching on a regular basis is the Faysal Qureshi starrer Baba Jani which sees him play a very humble man called Asfand who always looks out for others and puts their need in front of his. With him having married the ailing Sadia who passed away last week, his love for his adopted daughter Nimra is what makes us love and respect Asfand immensely.
Written by Faiza Ifthikhar, she has shown that not all men are bad and there are few like Asfand who look upon young girls as daughters instead of eyeing them as a potential wife. With the society engulfed in sexual harassment against young girls Baba Jani comes as a breath of fresh air as it shows that even the relation of a step father with his adopted daughter can be pure.
So what took place in Baba Jani's latest episode? Well read along to find out in case you missed it.
Read : Baba Jani Episode 13 In Review: Nimra Finally Accepts Asfand As Her Father
With the passing away of Sadia (Sawera Nadeem) Asfand is devastated and so is Nimra (Madiha Imam) whose world was her mother. With the two grieving it is Asfand's sisters especially Najiba played by Saba Hamid who begins to drop hints at Nimra that she is now alone and is simply a burden on her beloved brother.
Now this sort of behaviour in our society is very common as Asfand is the only brother who is well off and has been supporting his sisters for a long time so naturally they do not want to see his wealth go to a girl who has no blood connection with him.
With people telling him that society will never allow him to live with an adopted daughter in peace Asfand is at a cross road but decides that the best option would be to get Nimra engaged and then get her married after her studies are complete as he feels that a girl needs to be qualified to stand up on her two feet if ever required in life.
So quite a welcoming thought, the only issue towards the end was that he wants Najiba Baji's son (Ali Ansari) to marry Nimra. And we all know how much she loves this girl so what will happen is what we cant wait to find out tomorrow night once the new episode airs on Geo TV.
Talking about the performances the drama clearly belongs to Faysal Qureshi and Madiha Imam as the two are so engrossed in their characters that one cant tell that these are fictional characters they are portraying. The credit for their performances goes to the duo but it is also director Ali Faizan's hard work which has made this drama a must watch for sure .