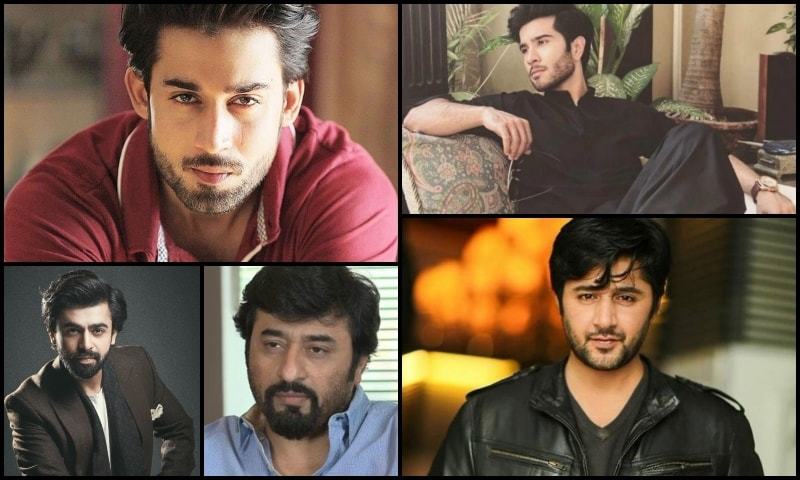 Acting is behaving truthfully under imaginary circumstances" – Stanford Meisner. And Pakistani actors understand that really well.
HIP Lists: Most Loved Pakistani Dramas of the Year
The year 2018 has proven to be a very lucrative year for our local television and cinema leaving behind a number of exciting and inspiring on screen performances. While all veteran and budding actors were on our radar this year, some of them really managed to make the cut and standout among others.
Hip lists five Pakistani actors who have truly won over local audiences with their ace acting skills. Note that the list has been combined on the basis of viewers' choice.
Yasir Nawaz in Dil Mom Ka Diya
While Dil Mom Ka Diya had a stellar cast, Yasir Nawaz as Afzal out did his role, giving us a performance to remember and cherish forever. Despite the age difference between Neelam and Yasir, their bond on-screen was very charming and kept the viewers hooked and the credit for this goes to Yasir's flawless and very realistic acting as an obedient and caring husband who was head over heels in love with his arrogant and headstrong wife.
Imran Ashraf in Ranjha Ranjha Kardi
My own personal favorite Imran Ashraf is truly a force to be reckoned with. His performance has been blossoming drama upon drama. Be it the Sunny in Lashkara, Tipu in Tu Dil Ka Kya Huwa or Shamo the transgender in Alif Allah or Insan, Imran Ashraf has given his best to whatever he does. And now it seems that his character Bhola in ongoing Ranjha Ranjha Kardi is surely his breakthrough. Bhola is a mentally challenged character, a very complex role with various transitions and emotions but believe us Imran is acing at it, once again making us fall in love with his talented self. Surely, Imran has the potential of reaching heights of stardom.
Feroze Khan in Khaani
Mir Hadi in Khaani conquered not just hearts but also souls. No other actor would have delivered such a refined performance of a spoilt politician's son other than Feroze Khan. The intensity with which he performed the villain-turned-antihero-turned-tragic hero character was exemplary and he received immense praise from the audiences worldwide. Though Feroze had his breakthrough with 2015 Gul-e-Rana, Khaani intensified the stamp for him as an actor.
Bilal Abbas Khan in Balaa
Although he made his debut on the big screen, it is television where we have gotten to see Bilal Abbas blossom as an actor. He impressed us with his debut in Rasm e Duniya and went on to win hearts in Qurbaan. Currently, as Taimur in Balaa, Bilal Abbas Khan has showcased his strenght and versatility as an actor. We're looking forward to Khan in Cheekh opposite Saba Qamar, where we're sure, he'll have a wide range of emotions to offer.
Farhan Saeed in Suno Chanda
While we had admired Farhan Saeed as a serious lawyer Arsh in Udaari and as an intense lover Mohid in Mere Ajnabi, never did we think that the singer-turned-actor would play a witty role and conquer it. Suno Chanda, a Ramzan special play, provided him the platform for a show of his versatility, where we saw Farhan as a laid back, traditional Punjabi lad. Not just was the audience going gaga over Arsal's acting but Farhan and Iqra became the audience most favorite onscreen couple for the year.