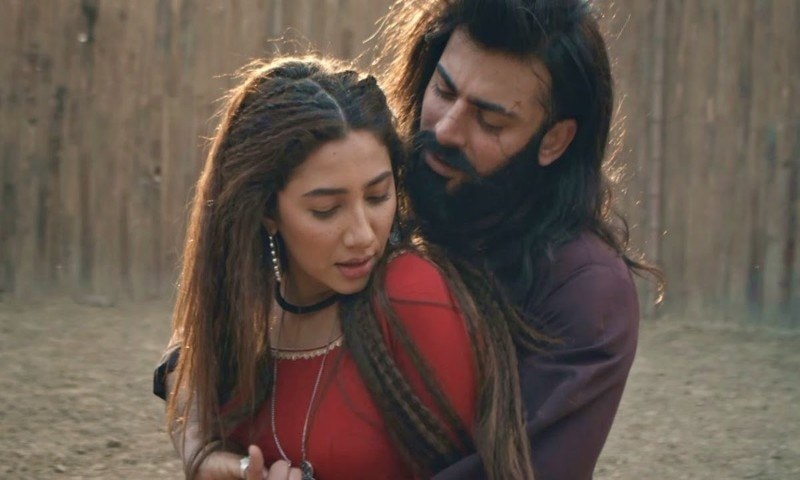 The wait has been worth it for the Bilal Lashari's The Legend of Maula Jatt which has the ultra handsome Fawad Khan, Hamza Ali Abbasi, Mahira Khan and Humaima Malick in the lead. With our wait finally over today, we are now left speechless by what we just saw as the film looks very impressive indeed!
Directed by Lashari himself, The Legend of Maula Jatt took a long time to be made but with the finesse that we just saw, we have to give him the credit for his hard work which shows in every single frame of the trailer.
Fawad Khan and Hamza Ali Abbasi have stolen the show a the duo looked and felt the part. With Khan as Maula Jatt, his beefed up body makes his character very real, his action scenes have left us wanting to see more and we have a feeling that once the movie releases the audiences will be cheering him all the way.
Read : HIP Exclusive: Bilal Lashari's Maula Jatt Set To Release Next Eid!
Another star who has impressed us immensely is Hamza Ali Abbasi, who plays Noorie Nath and the fierceness in his eyes and body language makes us glad that he opted out of JPNA 2 and chose a film like this to entertain his fans where he has stepped out of his comfort zone and dabbled into something new and refreshing.
Mahira Khan and Humaima Malick look gorgeous but the trailer belongs to the men. With its gladiator like feel attached to The Legend of Maula Jatt we are glad to see Pakistan producing such a large scale film where even the tiniest of detail has been looked upon.
So with us loving Fawad, Hamza, Mahira and Humaima we honestly can't wait to see the complete film once it releases on Eid ul Fitr 2019.