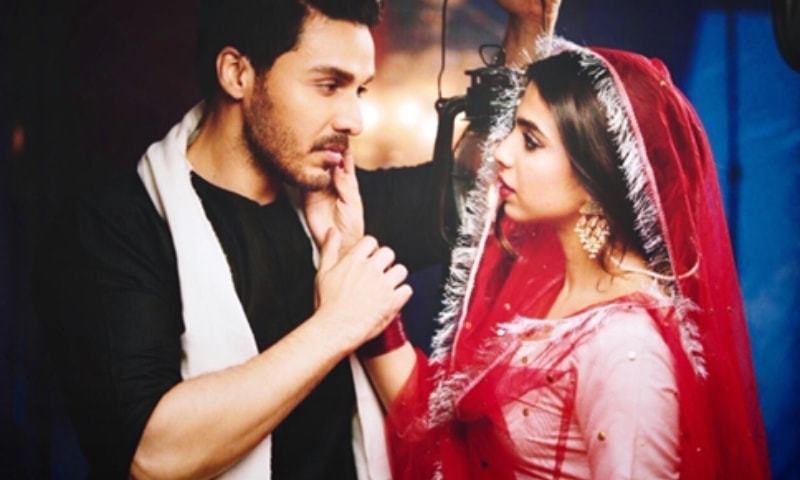 From realistic sets to the amazing on screen chemistry of Ahsan Khan and Sonya Hussyn, we are hooked to this epic drama!
The highly anticipated multi star cast drama Aangan started and has left us all mesmerized. We were introduced to the lead pair, Ahsan Khan as Subhan and Sonya Hussyn as Salma. They are madly in love but the age old dilemma of class difference is a hindrance between the two.
Based on a novel by Khatija Mastoor and penned down by Mustafa Afridi for television, the first thing which we loved was the fact that this story revolves around partition to a degree. They were able to establish the relationship between Subhan and Saima and give us an idea of the time the drama is set in.
So what is the story about so far? Well let us fill you in in case you missed it on Thursday night.
Read: The teasers of Aangan have left us wanting more!
We are told that Zaib Rehman or Malkin is the head of a rich Muslim family. She is in control of everything. We see her dealing with hindu workers as she looks after the management of harvest for the season. Her husband played by Abid Ali is not involved in the family's affairs and spends his time in brothels. It is well set in the feel of that era.
Saima is daughter of Malkin, while Subhan is a house servant. Obviously this is forbidden love. When they are caught, all hell breaks loose. Saima faces the wrath of Malkin, while Subhan runs away to save his own neck. The basic premises we feel would be this cross class romance. We also see Mazhar (Omair Rana), son of Abid Ali. Mazhar works for the Britishers but hates them with a passion.
Over all, the first episode was impressive. The direction, set design and on screen chemistry between Ahsan and Sonya, was superb, We were literally lost in this drama for that entire hour as it is engulfed with a lot of layers. We cant wait to see how Saima reacts to her mother's pressure and where her love takes her.