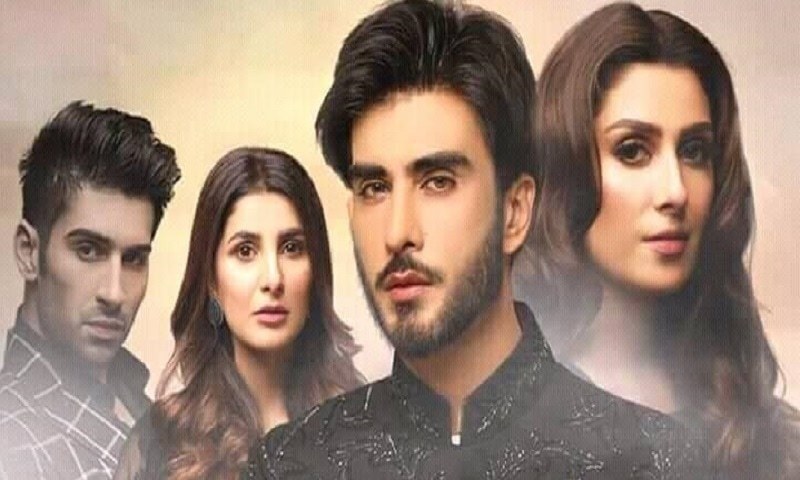 This episode was way better than all previous episodes as for the first time the damsel in distress Rabail spoke up for herself. How she defended her cousin Umair in front of her cheater husband Zain and demanded divorce was very courageous on her part. We love the strength Rabail is showing despite the traumatic situation she is going through.
The best part in the story is that Asad, Rabail's mamo, is supporting her in the situation and admitting the mistake committed by his own daughter Nishal. It's just Nafisa, Rabail's mami who is still worried about her own crazy daughter Nishal, well it's the motherly feeling she can't get rid off.
On the other side, it is still not clear that Gulshan and Sobia are on whose side. The way Sobia praised Nishal & Zain's couple on breakfast table and asked Nishal to sit next to her on breakfast table was cringeworthy and very confusing.
Unexpectedly the beta-beti debate has popped up in the story that we just can't digest. In her conversation with Rabail, Gulshan was like 'Hamain Tu Beta Chahie' while Rabail is so eagerly longing for a baby girl. Also God knows how Nishal is so sure that Rabail will have a baby girl and she will give birth to a baby boy -the heir of the family-in future, all this was very ridiculous.
In Review Koi Chand Rakh Episode 17: Zain & Nishaal tie the knot secretly
Though we are hating Nishal for how she has backstabbed Rabail, there is no denying the fact that Nishal & Zain look cute together. All credit goes to the stunning Areeba Habib & her ace acting skills. She has been doing wonders from day one of the drama. Aiza Khan has also been delivering a great performance however, Imran Abbas lacks the intensity of his character.
All in all, this episode was a good one and it seems the drama is now moving towards its end with a good pace. We are hoping things to turn in favour of the innocent and sweet Rabail, who herself has very strong faith on her goodness and virtue.