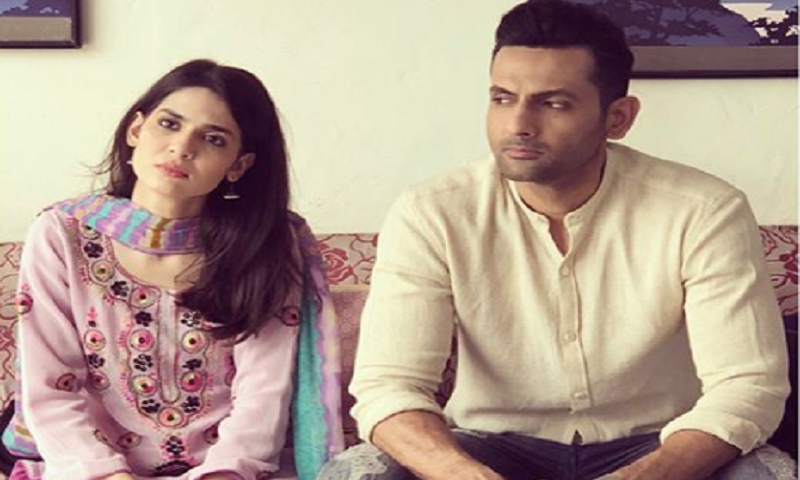 Madiha Imam, the young stunner is on a roll these days. She not only has one but two solid dramas in the pipeline, both for major channels and with veteran actors as her co-star. Having proven her mettle as an actor in various dramas, Madiha is all set to add more experience to her name with Dushman, opposite Mohib Mirza and Tooba Siddiqui for ARY Digital.
Talking to HIP, Madiha shared details about her upcoming project rather enthusiastically.
"Dushman has been produced by Six Sigma for ARY Digital. The drama is being directed by Amin Iqbal and stars Mohib Mirza, Tooba Siddiqui, Irfan Khoosat, Saba Hameed and others in pivotal roles."
Sharing an insight into the story, but not saying much, Madiha added, "Dushman is about a lot of different things. The story has love, revenge, guilt, redemption and so much more to offer. I'll say its a fight towards doing the right thing and will definitely bring across a very different story for the audience."
Madiha Imam and Danish Taimoor come together for "Mera Rab Waris"
"I play Rabab and this one is a a very interesting character because she spends all her time at home. Innocent yet sensible is how I'll describe Rabab to be. She's very responsible as she takes cares of her house. With her brother on dialysis and a father who needs assistance, Rabab is looking after everything at home while her sister played by Tooba Siddiqui manages the family's financials," added Madiha.
"How Rabab lands up in this elite setting and gets involved with Mohib is what you'll have to watch the drama to know," shared the Dear Maya actress.
Talking about her reason for choosing to play Rabab, Madiha shared, "The script has been written by Sameera Fazal and it is amazing. In fact I'd say the script for Dushman is absolutely excellent. I haven't played such a character before. For starters I'm enjoying learning from this play and experiencing versatility. The plot is very interesting. I'm sure the audience will definitely love it."
Slated to go on air on ARY Digital next year, Dushman will definitely be loved by the audience as Madiha shares.