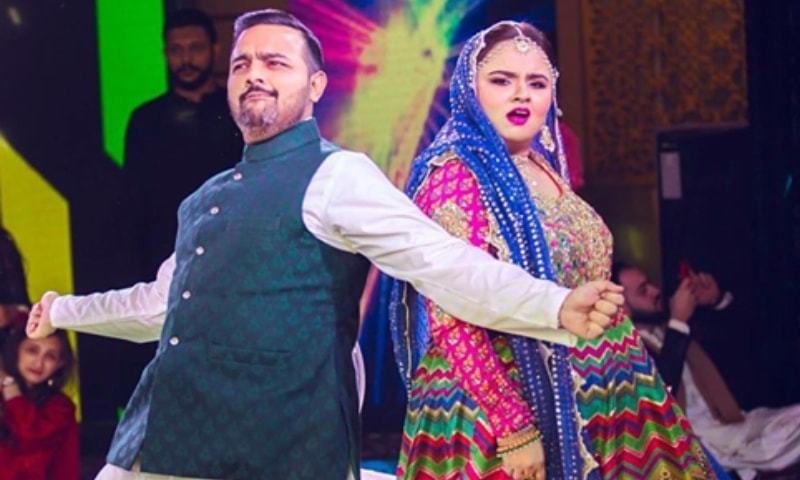 "As women we are expected not to be happy at our wedding. But why not?" questions the ace comedian

This December has been a month of happening weddings for sure. From Muneeb and Aiman Khan, Zoe Viccaji and Kamal Khan to Faiza Saleem and Abuzer, we have had some amazing celeb weddings here in Pakistan. Each bride looked absolutely amazing on her special day but one of them, who left us deeply impressed by her words of wisdom for every bride to be is Faiza Saleem who basically told everyone to have tons of fun at your own wedding.
Having taken to her Social media to express her views Faiza wrote,
"I had decided to have the most fun at my wedding. I asked my mom for her approval and after that I didn't really care ke log kya kahenge."
Read : A Mirthful Humorist - Faiza Saleem to have her own TV show on HUM News
With us in love with her attitude the comedian also shared how she had even added conditions in her Nikahnama which is indeed a rare thing for a bride to do in Pakistan.
"I added conditions to my nikkahnama (based on a mutually respectful conversation with my husband to be)..I hosted and performed at my shadi's comedy night. I entered dancing with Abuzer and friends at our mehndi and danced throughout with my sneakers on."
Talking about how women in particular were expected to behave in a certain manner in our society at their wedding, Faiza had a motivating message for all as she said,
"As women we are expected not to be happy at our wedding. But why not? I'm marrying the love of my life ,everyone who matters is happy for me or should be happy for me. Then why should I let nobodies dictate when, where and how I should express my emotions? If someone doesn't like it, then too bad too sad. Happy brides make everyone else happy too."
With us agreeing 100 % with Faiza Saleem too, we think she looked stunning as a bride and we wish her and Abuzar a wonderful married life.