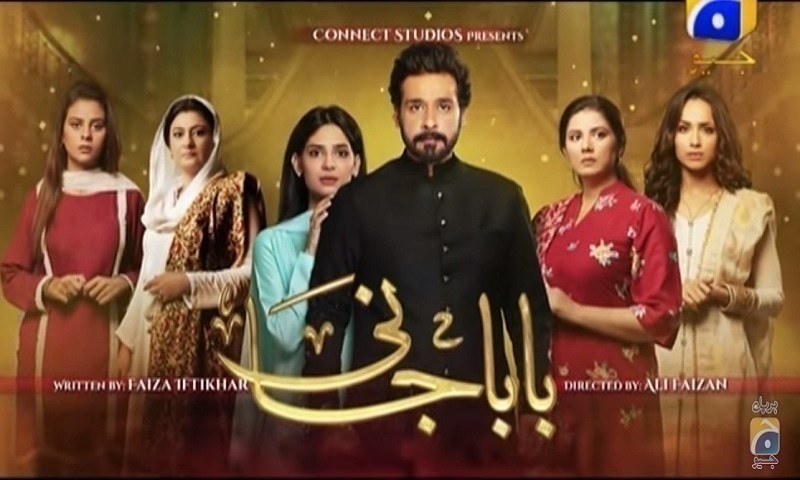 We are so glad to see Faysal Qureshi play a character like this which proves that decent men do exist in our society
Watching dramas is our favourite past time and one play which has kept our interest alive from day one is the Faysal Qureshi starrer Baba Jani.
The drama shows Faysal Qureshi play a man who has immense love for his adopted daughter called Nimra played brilliantly by Madiha Imam. And it is that love for her which makes Asfand often think of ideas which may not be what the young girl wants!.
Faiza Ifthikhar is a writer who pens emotional stories with ease and conviction. In such a short time Asfand has already won us over, as for a change, here is a man who loves each and every relation with no selfish motive attached and that is a sight which, to be honest, we have not seen in a while.
So what happened in the latest episode of Baba Jani ? Well read along in case you missed it this week.
Read : Baba Jani Episode 14 In Review: Life Takes An Unexpected Turn For Asfand and Nimra
Ever since Sadia died, Asfand and Nimra's world has been turned upside down and now with the responsibility of a young girl on his head there is not a second which goes by when he does not worry for her safety.
And so when he finds out that his own brother in law has the evil eye on Nimra, Asfand is livid and decides to tell his younger sister to leave his house. But alongside this decision he also realizes that it would be better if Nimra lives in a hostel so at least she would be safe from prying eyes.
But that is not all which Asfand decides as finally he also sets her engagement with his elder sister's son played by Saba Hamid and Ali Ansari. Now where we know that Asfand's family is selfish and only looks after him for his wealth, we have a feeling that his nephew might be the only one who genuinely loves him.
So what will be Nimra's reaction to this bit of news is what we wait to find out next week on Thursday at 8 pm only on Geo TV. Nimra has only seen happiness for a few months so we hope that Asfand's latest decision does finally see Nimra settled in life.