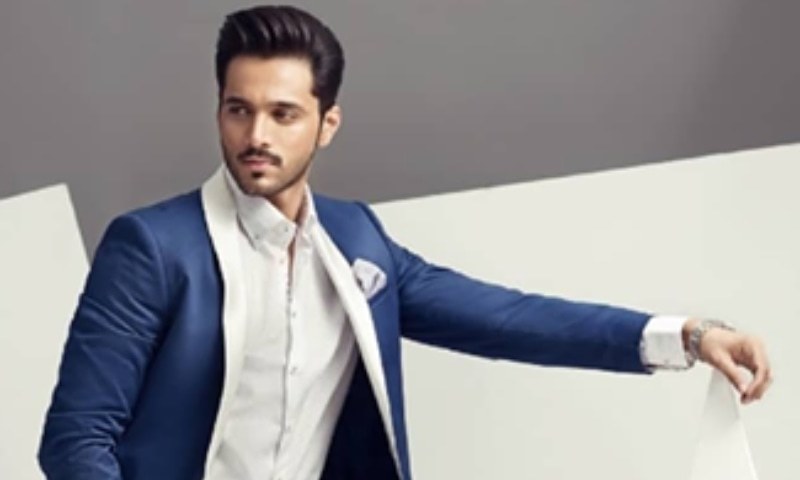 Art is about offering something unique to the audiences. We term certain performers versatile because they are able to perform in different forms and roles. Wajah Ali in the past year has proven that he is a versatile actor. In dramas like Dil Nawaz , Mah-e-Tamam & Haiwaan he has kept the audiences engaged. For all those who have followed and enjoyed his journey, we have some good news. Wahaj is all set to dazzle us again with his upcoming drama Dil e Bereham. To know about this drama, we got in touch with him.
We were told that it is Sadia Jabbar production and Amar Khan will be the leading lady of the drama.
'My character is of a romantic hero who loves Amar's character very much but little does he know that there is a much bigger thing happening than romance', Wajah said about the drama.
So what made the talented actor be sign for this drama?
'Actually now a days almost every story is somehow the same but what matters is that how it is being presented. We need to see who is the director, which production house it is and cast members. With this drama, I couldn't say no to Syed Usama Raza (director). He has the vision to create something great. The cast and production team were all amazing, so I was glad to come on board.'
It is very clear that the equation between the actor, director and the production team is wonderful.
'This apparently looks like a love story but actually it's a revenge plus hate story as it also shows that how love can conquer all, even hate can be changed into love and similarly people can be changed too with love of course', Wahaj added.
Next, we inquired about his co-star in the drama Amar Khan.
'Well Amar is very good addition to our industry, she is very focused and it really is a wonderful experience working with her.'
Wahaj is also working on a project by MD productions, a love story. It will be aired on Hum TV soon. So in 2019, we will see a lot of Wahaj Ali and rest assured, he will not disappoint his fans.