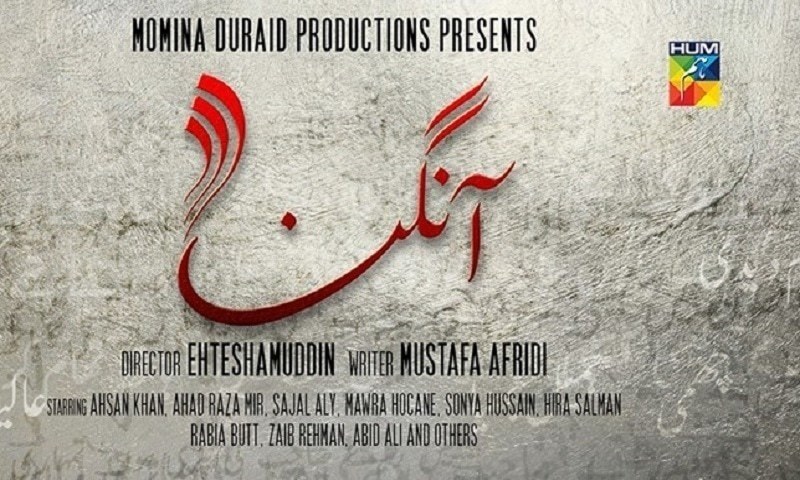 While the drama fans in Pakistan and overseas were highly impressed with the teasers of HUM TV's magnum opus Aangan and eagerly awaiting its release, the channel came out with an out of the blue marketing strategy of not uploading the episodes that go on air on any of the social networking sites like YouTube and Daily Motion. This has led to sheer disappointment and furor of fans who are unable to keep a track of the drama when it airs on TV.
After the first episode was aired last week, people were waiting for it to be uploaded on YouTube like how the drill usually is but when it was not uploaded even after a day, the audiences were left in a state of confusion and took to social media in a state of frenzy.
Later, the channel made the effort of announcing on Twitter that the show will only be available on TV screens.
This week, the second episode was aired and fans are angry to the extent of calling it a 'flop' as the show is still not available online. Some have even decided on boycotting over Hum TV dramas altogether especially those who live abroad.
Drama review: Aangan Begins With A Bang!
Here check out the severe backlash of fans over Hum Network's novel marketing strategy that they are simply 'hating'.