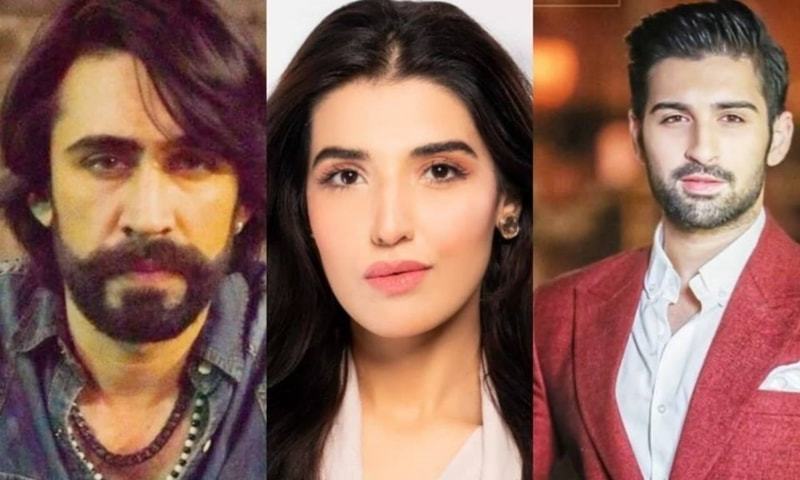 From Ali Rehman, Hareem Farooq, Junaid Khan to Muneeb Butt all are ready to welcome the year with a bang

Time flies and that cliched saying rings absolutely true as last year just whizzed by in a blink of an eye. Filled with some great joys as well as some sadness, it was a year to look back with hopes to achieve something new and exciting for the new year ahead, which has officially begun today. With us aiming to loose weight and encourage positive vibes only, we thought about connecting with our stars to know what they have planned for 2019 and what better way to do that than sit down and talk to them about it.
So lets start with ours and everyone's favourite band , Strings shared their new year's resolution stating,
"To Keep doing what we love and giving our fans some great music."
Yashma Gill
"As an inspirational figure, I wish to inspire people in ways that can help them be the best version of themselves."
Wahaj Ali
"New year is the time to make some new changes and setting some goals. My resolution for this year is to accept yourself as you are , as self acceptance is really important .Live your life, have as much faith as you can, it's okay to be afraid, to be depress but talk to someone. Take help, don't let the fear prevent you from moving forward. Take care of each other specially those who are fighting a battle within, be there for someone!! Life is precious so have faith and keep spreading love."
Sidra Iqbal
"To love myself unconditionally and uphold my boundaries unapologetically. It is my absolute resolve to cut off toxic people who don't build but break me. It is essential to creating a life of joy and fulfillment."
Muneeb Butt
"In 2019 I will try to become the best version of myself . I have planned to work on myself as an actor and as a human, have some plans to open a small food house for poor people where they can eat for free .May God help me achieving it."
Ramsha Khan
"Nowadays everyone is so hooked to their phones that they are almost addicted to it and often happen to miss out on life's precious little things happening around them. Since I prefer living in the moment, my resolution for the coming year is to focus less on the digital screen and more on the world and the beauty it beholds in every moment."
Junaid Khan
"My new year's resolution is to be a better version of myself. Contribute in anyway possible towards giving awareness about how important human life is."
Zubab Rana
"My resolution for 2019 will be to immediately tackle things once I find fault or any lacking."
Hareem Farooq
"To spend more time with my family."
Ali Rehman Khan
"Instead of making a resolution, I just plan to get into 2019 full throttle and see what the year throws my way."
So there you go guys, we hope you enjoyed reading what our stars have planned for the year. What is your resolution for 2019, share with us in the comment box below.