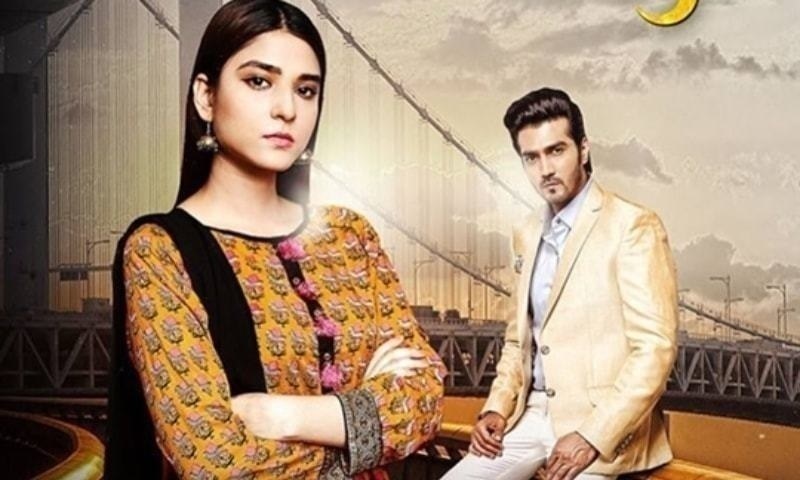 Ramsha Khan and Shehzad Sheikh make a wonderful pair and we hope to see the duo in another project too
Even though a lot of new plays have gone on air in the past few months there are only few which we make sure to follow on a weekly basis. And one of that happens to be the Ramsha Khan - Shehzad Sheikh starrer Khudparast which seems to be getting better and better with each passing episode.
Written by Radain Shah, we love how the character of Uswah is portrayed as she is someone who will not let the dominance of her mother in law Bakhtawar (Asma Abbas) allow her to let go of her personality and become a door mat like Beenish (Nausheen Shah) or let the power of money silence her down as she is a modern girl who wants to live life with her husband on her own terms.
So what happened in the recent episodes of Khudparast? Well read along to find out in case you missed it over the weekend.
Read : Khudparast episode 12 & 13 in review: The cunning Bakhtawar has hit the bull's eye!
Uswah as usual is not able to settle in Hannan;s house because of Bakhtawar but what was more sad to see was her own mother encouraging her to get beaten more often so Hannan buys her lavish presents as to make up to her as he recently purchased a beautiful flat under her name.
Disturbed by her mother's thoughts, Uswah does not know what to do but with no one supporting her at home she goes back with Hannan. Now where the duo are madly in love it is Bakhtawar's dominance which causes a rift between the two a bit too often.
With Uswah upset with her state of life, a twist is added in the tale when she discovers that she is pregnant. Yes guys the story will now take a new turn as Uswah is not thrilled and Bakhtawar will make sure that the pregnancy passes by without any problem as she is desperate for a male grand child.
So will Uswah have the baby and stay with Hannan or will she reach her limit and decide to part her ways is what we cant wait to see on Saturday at 9 pm only on ARY Digital as besides an interesting story we are even loving Ramsha and Shehzad's pairing as both have a great on screen chemistry and make watching the play a delight.