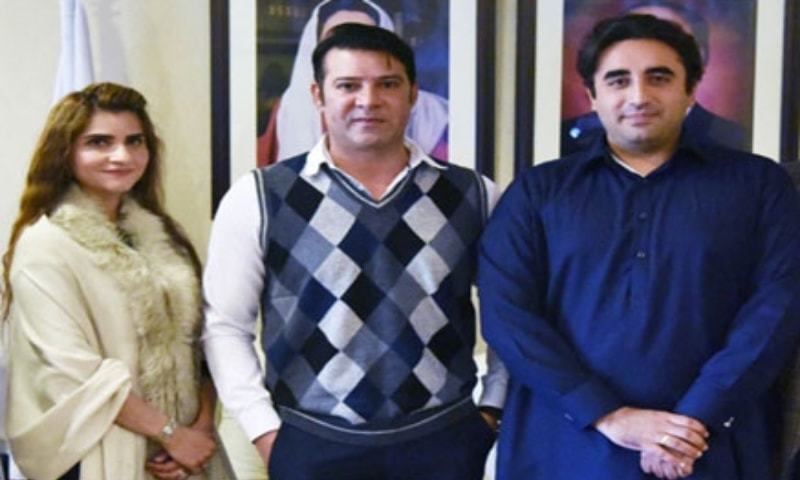 The actor made his decision to join PPP after having met Bilawal Bhutto Zardari over the weekend

We've seen a number of Bollywood stars turn towards politics after enjoying fame for years. And now it seems the trend is reaching Pakistan as well as we see our celebs joining politics one after the other. One of the most vocal young actor these days in Pakistan is Hamza Ali Abbasi who is a dedicated follower of Imran Khans party Tehreek-e-Insaaf and regularly takes to twitter to either update his fans on what the party is doing or criticise any wrong doing towards Muslims the world over. We had veteran actor Sajid Hassan and model Abbas Jaffery joining politics last year and now the latest star to turn his attention towards the same is non other than the Lollywood actor Moammar Rana.
Rana, has decided to join Pakistan Peoples Party aka PPP.
With the news revealed in a leading daily, the actor along with his wife, Mehnaz, met the chairman of the party Bilawal Bhutto Zardari on Sunday and it was after this that he decided to be a part of the political party.
Read : Moammar Rana takes payment dispute of Azaadi to social media! .
Now what role will he play in it is what we are not sure of at the moment but we are glad to see him wanting to do something for the country which has given him love and fame.
Currently appearing in plays as well as having done films like Azaadi the past year, Moammar has appeared in a number of Urdu and Punjabi films as well as in two Bollywood movies namely Dobara and Ek Second ...Jo Zindagi Badal De.
All set to make his debut as a director for film Sikandar, we would like to congratulate Moammar Rana on joining politics and hope he has a roaring career as a politician as well.