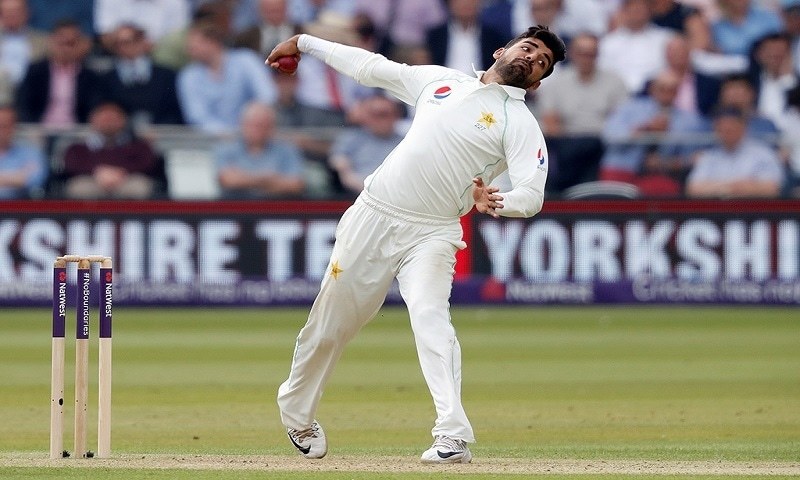 As a Pakistan cricket follower, things really go down south when injured players are carried around in hope of miracle on tough away tours. It has happened in most Australia and South Africa tours. Once again, Coach Mickey Arthur has in a way admitted that Shadab Khan has been carrying an injury, which had meant they have gone in with just 4 main bowlers.
Arthur, was speaking to ESPNcricinfo and responded indirectly to comments made yesterday by Captain Sarfraz Ahmed that the pace of the fast bowlers was the main difference between the two team.
"I am a big fan of the five-bowler strategy. It gives us the added option of providing our frontline seamers with a rest while still maintaining control of the innings. But to do that, we need a fully fit Shadab Khan, who is a genuine all-rounder. With Faheem batting at seven, we feared the tail would be just a bit too long."
He was however, quick to reassure that he has faith in Faheem Ashraf but he needs more time.
"Make no mistake, I'm a huge admirer of Faheem Ashraf, and I said so in England. I am confident he will develop into a proper all-rounder for Pakistan, but there is a process of natural evolution that needs to take place. In what are very challenging conditions, we need runs on the board, and we weren't confident that if we played Faheem at 7, followed by four bowlers, we were giving ourselves the best chance of making enough runs."
After South Africa blew away Pakistan for a paltry 177, with pace and aggression, Pakistan was curtailed with Yasir Shah relatively ineffective on a fresh pitch and the toil on the pacemen. Shan Masood and Asad Shafiq were bowled to give the front liners a rest.
The former South Africa and Australian coach emphasized that had Shadab been fit, they could have gone in with 5 bowlers.
"In England, we did play Faheem Ashraf, but the situation there is different. Over there, we could have the two spinners, Yasir Shah and Shadab Khan, bowling long spells, which provided the rest our fast bowlers needed. Here in South Africa, we can't go into a game with two spinners, which makes Shadab, a spinner but also a genuine all-rounder, so valuable. The bowlers will of course be fatigued if there's no fifth option."
Unprepared & Luckless Pakistan Wilt under Protea Fire!
Shadab Khan had batted with composure during the England series scoring three fifties in 3 games. By the sound of it, Shadab Khan has fully recovered and Pakistan could go in with him and Faheem Ashraf as the all-rounders. This would mean dropping Yasir Shah and one of the two openers. It is more likely to be Fakhar Zaman as the coach's comment suggested.
"Fakhar struggled with the short ball here, as we feared since he's played none of his cricket on these surfaces. But he earned his chance to be in the side with what he did on debut and how he had performed recently."
With the series lost, Pakistan would be fighting to restore pride in the final test which begins on the 11th of January.