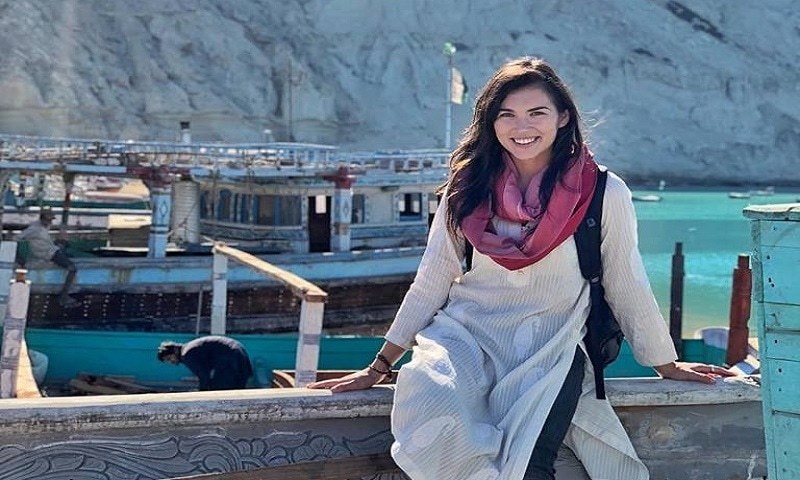 Eva Zu Beck is a world renowned and highly followed travel blogger. This young girl has explored various parts of the world, bringing across so much knowledge and experience for people seeking to travel. Eva's vlogs are not only motivational, they make you want to pack your bags and jump on the next flight.
Following her wanderlust, Eva came to Pakistan and what this country offered her, made her fall in love. Eva explored the beauty and culture of Pakistan and now, highly impressed, she has partnered with Jazz, to bring across one of its kind travel show.
Jazz and Eva have come together to explore the marvels of Pakistan and place this country on the world map of must-go tourist attraction.
With these digital series, Jazz and Eva, together are highlighting and showing the world, aspects of Pakistan never seen before. Eva's adventures in Pakistan have been super amazing. Eva welcomed all aboard her travel adventures in the first episode and then set off to explore the colors of Sindh in the next. Busting myths and made to feel warmly welcomed, Eva brought back memories from Sindh, etched in her mind forever
Following Eva Travels Pakistan with Jazz has been rather exciting. The second episode took viewers across Karachi while Eva took an intense food challenge accompanied by Amber. The young girl went on to try 14 of Karachi's specialties ranging from Nihari to Biryani to Brain Masala and Katakat. Having traveled extensively and tasted the world's most exotic of cuisines, Eva definitely fell in love with what Karachi had to offer, even if it was hard on her stomach.
From Karachi, Eva traveled to Makran Coast to Gwadar all the way, exploring the beauty of Balochistan in its truest essence. From the Princess of Hope to the deep blue seas of Gwadar and the secrets waiting to be untold, Eva's journey to Balochistan was an exclusive one.
Jazz has always been an enabler for Pakistanis, providing connectivity even in the remotest of areas in the country. Following its philosophy of "Dunya ko bataa do" Jazz has enabled Eva's journey to explore Pakistan and share her experience with the world.
Wanting to promote the positive image of Pakistan, Jazz is now helping Eva Zu Beck to not only experience the unseen Pakistan but also bring the country's exotic cuisines, priceless heritage, rich culture, and all the more in front, for the world to see and believe. And of course, we're in love with Eva's excitement with Pakistan and the image she's bringing across to the world.