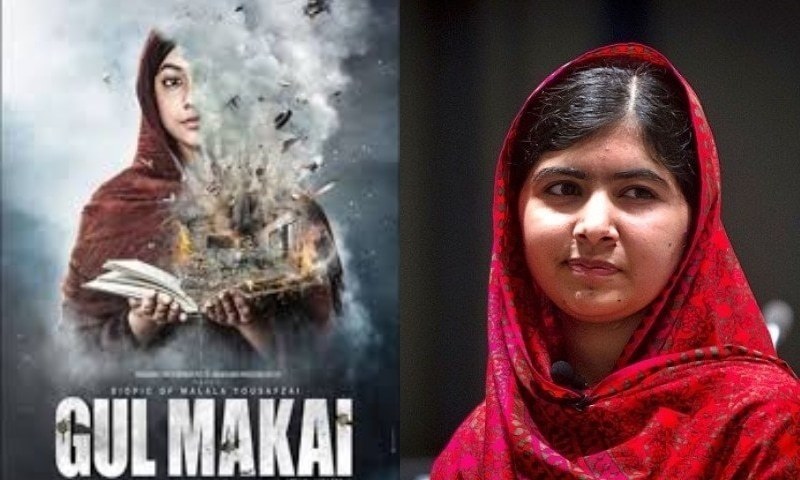 After this the movie will be shown in New York at the UN Headquarters mid February

Malala Yousafzai is a Pakistani who after being shot by the Taliban for actively working for the right of education for girls received immense fame.Surviving an attack, in 2014 Malala also became the youngest winner of Nobel Peace prize. No looking back since then Malala has received many accolades and enjoys great rapport with all the world leaders. So with an unofficial biopic made on her called Gul Makai recently we were thrilled to read that the movie will be getting a special screening in London by the United Nations.
According to Economic Times, the movie will be shown on January 25th and the director Amjad Khan was super excited about it too as he said, "I am happy and I am very proud that my film 'Gul Makai' is being screened in London."
Read : Gul Makai, Malala's Bollywood biopic's first look is revealed!
The UN Goodwill Ambassador Roy Fernandes also said that the film will be screened for 450 dignitaries from across the world which included members of the UN and IIMSAM (Intergovernmental Institution for the use of Micro-algae Spirulina Against Malnutrition).
Now those who will get to view the film will include members of the Indian, Pakistani as well as British High Commissions as well as Malala herself, her parents Ziauddin Yousafzai and Toor Pekai. After this Gul Makai will make its way to New York where another screening of the film will be hosted in mid-February at the UN Headquarters.
With the release of a new book as well as her biopic being shown in both London and New York we are glad to see Malala Yousafzai have a rocking start to this year.