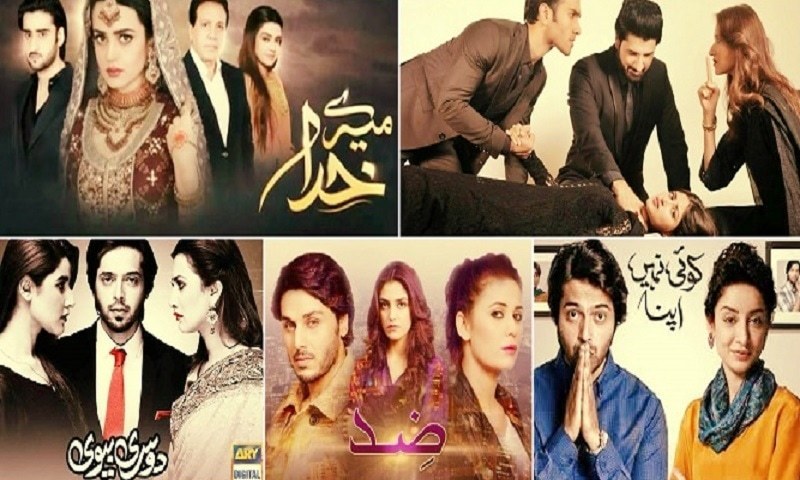 In an interesting turn of events, the Pakistan Electronic Media Regulatory Authority (PEMRA) issued a notification directing all channels to refrain from airing television dramas containing indecent and controversial content.
"Indecent scenes, dialogues, extramarital relations, violence, inappropriate dressing, rape scenes, bed scenes, use of drugs and alcohol, and intimate moments between couples are being glamorised in utter disregard of Pakistani culture and values. "Such content is not only distressing for viewers but is also against the commonly accepted standards of decency," the notice stated.
This is not the first time PEMRA has issued such a notification to the television industry. Earlier dramas have been served notices for airing of controversial content.
HIP reached out to a number of celebrities, producers, directors, writers and TV persons to find out what they think about the issue at hand. Here's what they shared with us.
Veteran television director, Furqan Siddiqui shared, "SC says it wouldnt let Indian content air on Pakistani channels, while Pemra thinks Pakistani content is damaging our norms & culture. So what will the channels air? I think we first need to revisit our norms and culture and the SOPs attached to it. We need to censor our own products first to see if they are in any way damaging the society. What is being aired on TV these days is rated high by the majority viewers (women). Saas bahu and other controversies is what they want to see. Having said this, we still need to see if we are by any chance crossing our limits. I personally think Pemra wouldn't be too harsh on the local producer who is already under a lot of pressure due to delayed payments from the channels. If by any chance it does, then the content departments will have to work on the parameters given by the competent authority. It wouldn't cause much problem though. But if Indian channels are aired again then it will be really tough to compete those free to air channels feeding all sort of indecent software. But that's what our audience likes, isn't it?"
Veteran writer, Asma Nabeel of Khaani fame, also shared her thoughts with us, "In a way, I won't deny the essence of the notification regarding the sensitivity of our culture and how should we preserve it. But I don't think it has been defined correctly. Considering the ratings we get, it means we have audience who are watching this content. Stories have become bold but since the times have become bold, so its definitely rubbing off on the stories. Our drama has always stayed in the real zone, our dramas have always been relatable. We're trying to educate masses through the drama and channels have been maintaining decency through their policies. Yes, there's an openness but we always keep our culture sensibilities in view. Therefore the definitions of the issued notice need to be clear. Statements are very subjective since our value system has been defined on a big grid. I don't think there are scenes in our dramas which compel one to switch channel. The lines need to be defined and not ambiguous. Its too early to judge whether it will impact our television industry or not. But since we take inspiration for stories from our society, the gist of the content will be the same, perhaps more controlled.
Television actor Junaid Khan also shared his content with HIP stating, "The PEMRA notification states that we shouldn't run such content because its not part of our culture. But I'd deny this as our dramas take inspiration from the society only. All these things are part of our culture but yes highlighting them could be something which should not be done. I don't believe in freedom of media because I think it should be regulated. We should show family oriented content especially on television. Film is for the international market and it can be modified. But television audience is for our households and I believe it should be regulated for the family audience."
Anchorperson Rabia Anum also shared her thoughts regarding the matter,
Hassan Zaidi also shared his insight regarding the matter stating how the institutions thought the content was damaging the culture.
Producer Rafay Rashidi shared the PEMRA might be taking a dig at the content writers, "Pemra just took a dig at content writers I think. But content writers are only addressing the requirements of channel producers. Please change your thinking, our screen really needs to change."