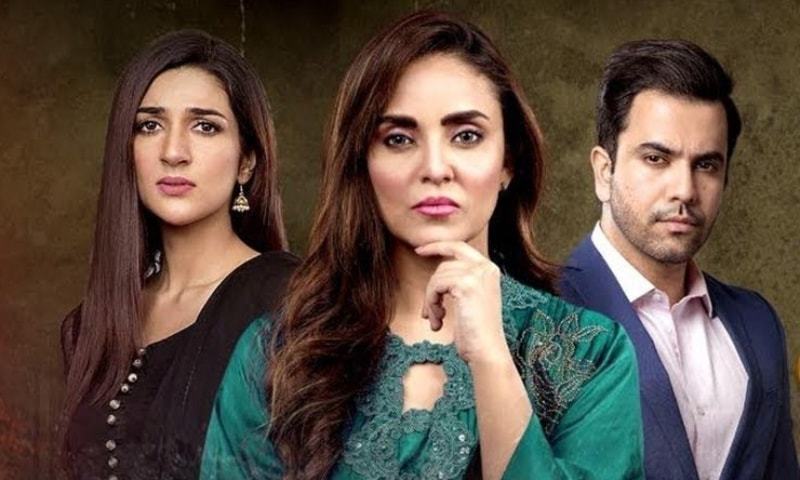 Ever since we heard that Nadia Khan and Junaid Khan were busy shooting for a play we had been super excited to see Kamzarf go on air soon. So this week with our wish granted, we watched the first episode and it has made us hope there is something more to this drama than only a strict elder sister.
Written by Seema Munaf and directed by Zeeshan Ahmed, the story so far revolves around Khan's character called Aima who has been looking after her siblings ever since the parents died. Now if you are thinking that she is a sweetheart well the truth is that she is a iron lady who doesn't have a soft bone in her entire body.
Read : HIP Exclusive: Junaid Khan and Nadia Khan To Play Siblings In Their Next ' Kasa-e-Zaat'
Being the eldest Aima also has other siblings out of which the brothers are being played by Junaid Khan (Azhar) and Ali Ansari who are quite lively and give their sister the respect that she deserves. But to be honest Aima is not exactly a likeable character and so far most of her decisions seem quite unfair.
Azhar is working and is interested in his colleague and wants to marry her but Aima is not too keen on it as she doesn't understand why does he want to get married so young. So what exactly is Aima's issue and why is she so dominating is what has left us wanting to see Kamzarf in the coming weeks so we can understand this character a bit more.
Joining in the cast is Rabab Hashim who plays the daughter of a poor tailor who gets trashed by Aima a lot since her clothes are always stitched wrong. So how is Rabab's character interlinked with Aima and her family is also something what we cant wait to find out soon.
Talking about the performances well Junaid Khan and Nadia Khan look good as brother and sister and we liked their chemistry but another actor whom we have grown fond of is Ali Ansari as he too has a natural flair for acting and we hope that he remains in the drama right till the very end as he is a fresh talent who should be encouraged every step of the way.
So hoping that Kamzarf tops our must watch dramas list very soon, don't forget to watch the second episode every Tuesday night at 8 pm only on Geo TV.