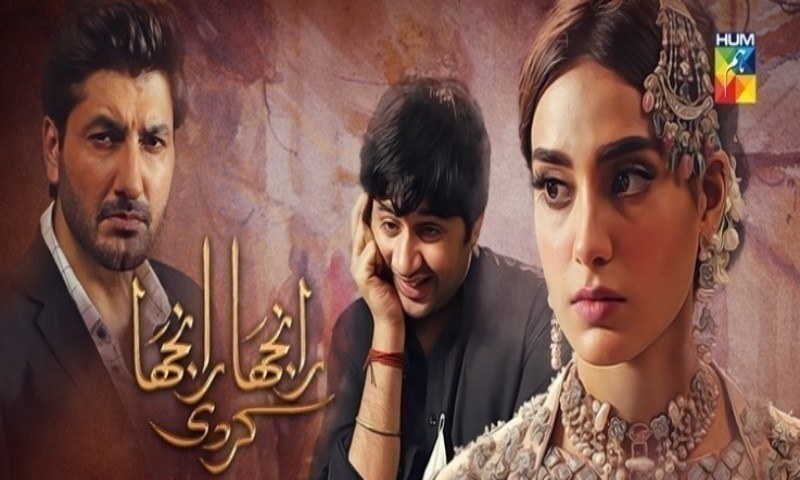 With Noori yet to discover whom she is married to, the drama is an artistic piece of work not to be missed
One of our favourite past time has to be sitting down in front of the television with a nice cup of tea and tuning in to see the latest episode of the very artistic Ranjha Ranjha Kardi. The drama, along with its intriguing story has been shot in such a way that one cant help but admire Kashif Nisar's vision which he has incorporated brilliantly in each frame.
Penned by Faiza Ifthikhar, she is a versatile writer who can play with characters beautifully. Whether her stories are emotional or witty, they in one way or another end up touching your heart nonetheless. With us having loved her past work like Dillagi and Aangan to name a few, Ranjha Ranjha Kardi is no exception.
So what happened in the latest episode over the weekend ? Well read along to find out in case you missed it.
Read : Ranjha Ranjha Kardi Episode 7 In Review: Noori Makes a Major Blunder
With Sahir (Syed Jibran) having left Noori high and dry she is now at the mercy of Amma Janatay and with her heart broken in to many pieces she will do exactly as the elder lady wants. So with Noori in the home of Bhola (Imran Ashraf ) but not having any clue that she is going to marry him we saw the duo sign the Nikah but have yet to see each other making the upcoming episode worth watching for sure.
One thing which we must mention here is Imran Ashraf's acting as he has gotten in to the skin of Bhola so well that you actually believe this character is real. With him having made us fall in love with the innocence of Bhola's mind we hope that Noori treats him well once she discovers who her husband is.
So with a unexpected turn in her life, we are left wondering where does Kashif Mehmood's character fit in to all this as we know that he is Bholas Chacha but there is something very strange about him which we haven't figured out at the moment.
With many twists and turns in the plot the drama mainly belongs to Imran and Iqra who along with Syed Jibran make it a must watch. So will Bhola and Noori live a happily married life or Sahir will return to create havoc are some of our queries we cant wait to get answers to by watching the drama every Saturday night at 8 pm only on HUM TV.