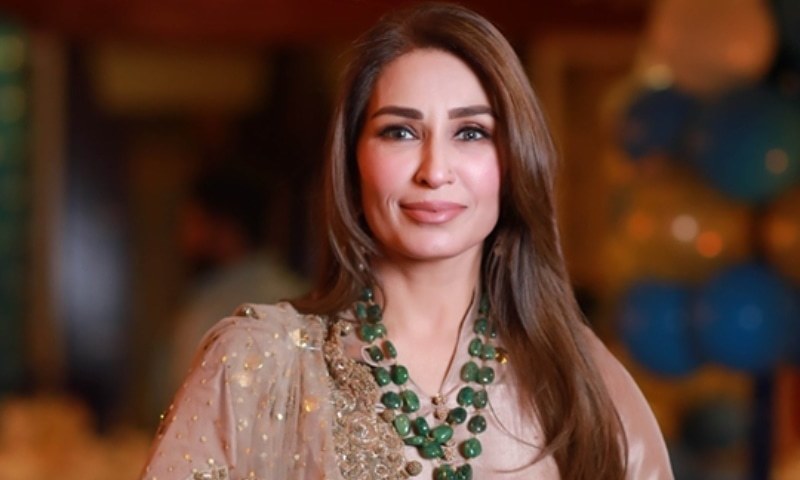 If you grew up in the 90s and watched Pakistani movies, then you ought to be a Reema Khan fan. The actress captivated millions of hearts with her beauty and smile and rose to being the best in Pakistani cinema after her debut opposite Shaan in Bulandi.
Reema Khan appeared in numerous movies and various ads as well as television after that. However, after her marriage to Dr. Tariq, the beauty moved to the States but kept a tab on the industry back home. A mother to a boy now, it was more than a year ago when Reema left everyone in awe of her yet again when she appeared in the Lux Style Awards with an unforgettable performance which reminded the world that Reema still had it in her and if and when she decided to be back to claim her throne, there would be offers.
Read : Reema Khan Is All Set To Don The Director's Cap Once Again
But why haven't we seen her back on television or films was something which had been bothering us for a while. We have seen Reema be show stoppers for designers which means she is very much present in Pakistan too but why not work. So recently when we read her interview in Images we got our answer as she said,
"I had been very excited about a drama that I had been working on opposite Babar Ali as it had an emotional, very interesting storyline, targeting the hypocrisies that prevail in our society."
Adding further the much loved actress / director said, "Unfortunately, for various reasons, the drama was discontinued midway during shooting. I hope that shooting resumes but, even if it doesn't, I'm always very selective about the projects that I sign on to. I am in no rush to commit to multiple roles. If something interesting comes my way, I will consider it."
With us hopeful that a role will come along which will make Reema say yes to it, we personally love the fact that she handles her personal as well as professional life with a lot of grace and is busy spending her time with various charities as she said,
"I have been associated with the Shaukat Khanum Memorial Cancer Hospital for the past 14 years and work regularly with them in their breast cancer awareness campaign. I also frequently visit the SOS Children's Village and the old people's home in Fountain House in Lahore."
Besides that recently we also saw her spending quality time at the jails in Kot Lakhpat and Multan where she met the prisoners, ate with them, visited the prison kitchens and bathrooms as well as distributed books among the inmates. With her hands full at the moment all we can do is sit and wait for that time when we will see Reema shine bright once again on the big as well as the small screen.