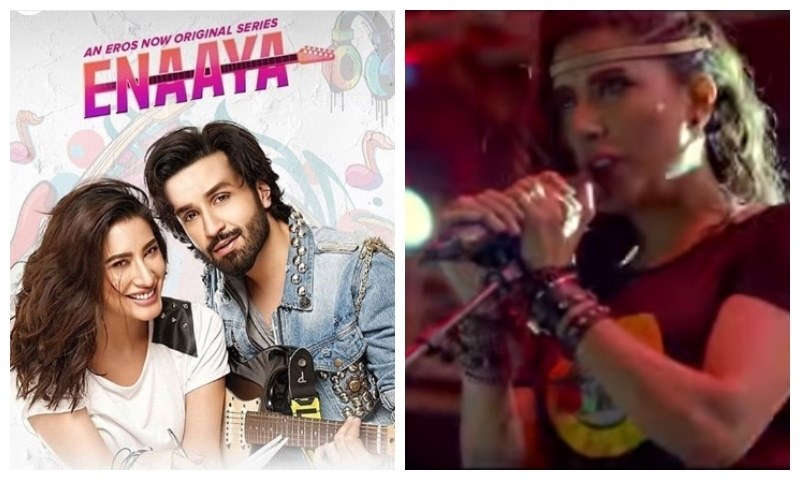 We previously saw Mehwish singing in Coke Studio and loved every bit of the song. With Zindagi, Mehwish proves her singing prowess once again and shunned any doubters.
Her vocals captured us beautifully and the melody tugs your heart from the very beginning. Zindagi is Enaaya's title track which is a Wajahat Rauf's exclusive production for Eros Now Entertainment, streaming from Feb 22nd. This track will make you fantasize about your friendships, dreams and makes you nostalgic instantly.
Enaaya stars Mehwish Hayat, Azfar Rehman, Faryal Mehmood and Asad Siddiqui in the lead roles. Its a story of a mixed bands, which leads to friendship, envy, love and hate.
We are loving Mehwish in the avatar of a superstar singer and are anxiously waiting to see what her character has to offer in the series.
Also read: Trailer Review: Mehwish Hayat's web series Enaaya offers nothing new