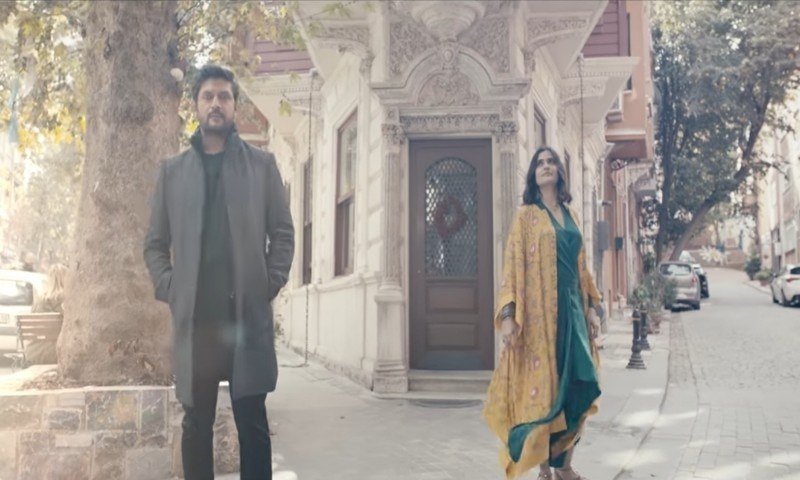 Pakistan's favorite and most iconic band Strings, has unveiled the first song of the year and the seventh song from their latest album titled 30, which denotes their three decades journey in the music industry.
The album has received overwhelming response from fans so far and we believe there is no stopping to it as their latest song, Naina is also very soulful and mesmerizing and has already made it to our playlist.
Featuring the heartfelt voices of Faisal Kapadia and Sona Mohapatra, Naina is composed of very powerful and deep lyrics by Sufi musician Hazrat Amir Khusro with additions by Anwar Maqsood and guitar riffs by Bilal Maqsood. Beginning with a mellifluous music, the not-so- quintessential Strings song, Naina picks up a little pace as Kapadia's vocals begin, amalgamating beautifully with Mohapatra's dulcet voice.
Mixed and mastered by M. Ishaq Nazir, the slow number is very deep and heartfelt and takes the listeners on a beautiful journey through the classic and the contemporary. The video has also been amazingly shot in Istanbul by Sohail Javed but it is the intense lyrics and the mind-blowing music composition which makes the song stand out.
With Naina being seventh in line, Strings has already released six other songs from their comeback album 30 namely Sajni, Urr Jaaon, Piya Re, Hum Dono and Chal Para. All of these songs have received immense love from the audience due to their outstanding rhythms and melodies and remained on the highlight for the entire 2018.