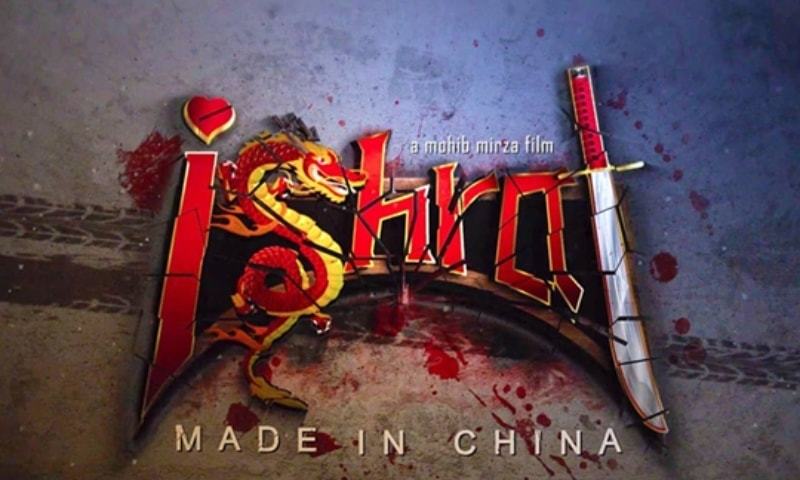 We cant wait to see the much loved Ishrat Baji, a character made famous by Mohib, on the big screen soon
There has been a lot of excitement in the world of films when we all got to hear that Mohib Mirza was gearing up for a movie and with not a lot of details revealed on the project the actor has now shared the name with everyone and the movie is going to be called Ishrat!
Yes guys that is the name of the movie which also has Ali Kazmi and Shamoon Abbasi as well as Sara Loren on board according to strong rumours afloat these days.
Read : HIP Exclusive: Ali Kazmi signs Mohib Mirza's directorial film
So with the first look revealed on social media, it seems like a blend of comedy, romance and a bit of suspense with the blood stains shown all over but what we do know is that it will be worth watching as Ishrat was a character played by Mohib in the 2006 TV show which became very popular due to its tongue in cheek humour.
With the title called Ishrat and with a line at the end Made In China we have a feeling that Mohib is going to re creating his famous character for the big screen now and she will perhaps be battling it out in the eastern country?
We remember when Ishrat Baji used to air on Aag TV, the story would revolve around this character whose name became the centre of ridicule for its gender neutrality and was lots of fun to watch.
So hoping that Ishrat recreates its magic on the big screen too, we for one are looking forward to this and wish Mohib Mirza all the very best and would also like to say thank you to him for bringing Ishrat Baji back as we have missed her greatly.