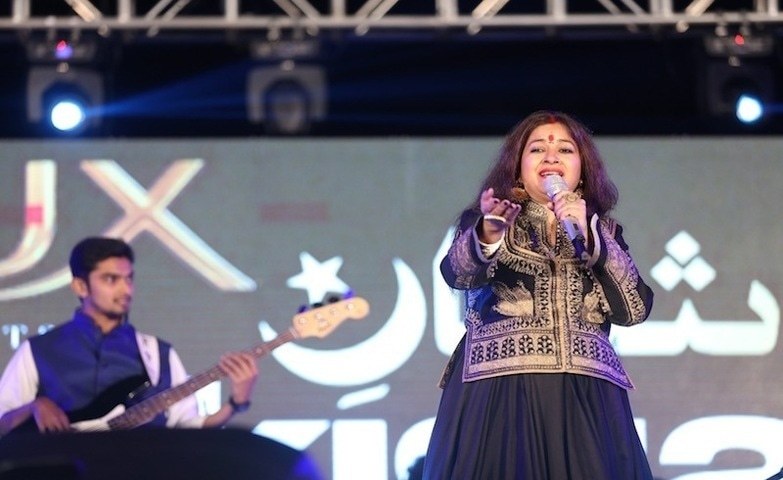 "I am super excited to be part of this collaborative music platform once again but with a new format" said Rekha
One of the most respected singers of all time is Rekha Bhardwaj, who is also among the handful who have contributed towards bridging gaps between India and Pakistan and have no qualms whatsoever in working on this side of the border. In the past she even lent her intoxicating voice for 'Chan Chariya' in Mahira Khan-starrer Bin Roye and performed live at the opening night of Shaan-e-Pakistan back in 2016. Well, she will be making her return to Lahore once again, as Rekha collaborates with Shaan-e-Pakistan musical awards where she will be performing live.
The news was shared on their social media page , the event will take place on the 22nd March 2019 and besides her there will be other singers from India, Bangladesh, UK and of course singers participating from our own country!
Read : Pakistan's Coke Studio is ahead of India's: Rekha Bhardwaj
Having spoken in a video message as reported by The Nation Rekha said ,
"I am super excited once again to be part of this collaborative music platform with a new format. Let's celebrate and recognize the music without boundaries in the cultural hub of Pakistan'.
Rekha Bhardwaj has received two Filmfare and one National Award and in addition to Hindi, she has also sung in Bengali, Marathi, Punjabi and Malayalam languages.
So what is Shaan-e-Pakistan? Well, it serves as a platform for Indian and Pakistani fashion and music talent to showcase their craft and strengthen the bond between the two countries and we are totally rooting for it!