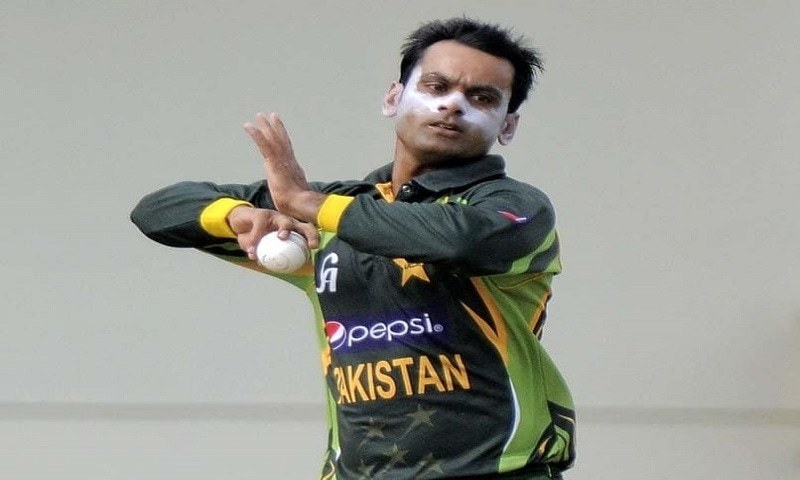 Mohammad Hafeez is a world class cricketer. Many would object to this classification. Mohmmad Hafeez is a world class batsman. This would certainly be termed a falsehood but the closest he comes to being a top quality operator is with the ball, especially ODI cricket. Last year, ESPNCricinfo presented a video which showcased how Hafeez's miserly spells are critical to Pakistan's success as an ODI side. He was termed 'the master of the choke' and the 'fulcrum of Pakistan's bowling'.
Soon after that, Hafeez was once again called for having an illegal action. He has since worked on his action and started bowling in international cricket. Against New Zealand in ODIs, he did pretty decent. Although he has been unable to put score board pressure on the South Africans in these two matches. While, in the batting line up he finished the chase for Pakistan in the 1st ODI and bowled a critical 48 over, a bowler of Mohammad Hafeez's quality would want to bowl more than 3 overs.
Babar Azam's pivotal role in the batting order!
In the 2nd ODI, with fair bit of assistance from the pitch he was unable to net together a few dots balls. Eventually he went for 6 runs per over. Had Hafeez been able to hold one end up, Sarfraz could have continued to attack with Hasan Ali, Shadab Khan and Shaheen Shah Afridi from the other end. Hafeez leaking runs meant that he had to bowl his attacking bowlers from both ends and to a degree Hasan Ali had to do the holding job for a few overs.
If Pakistani bowling line up has to reach its full potential, it is pivotal that Hafeez returns to his best. There is no one in the squad who does Hafeez's job as well as him. It gives Pakistan balance by freeing up overs of other bowlers. Captain Sarfraz would hope his experienced man can bring back the choke soon.