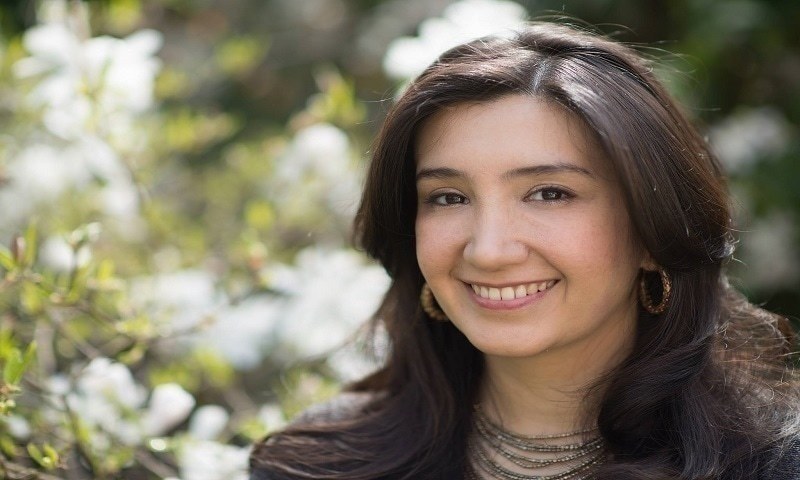 Paimona duo is working together for Shahzia Sikandars latest visual piece which has us very excited!
If there is one singer who we can't get enough of, it is Zeb Bangash who has the most soulful voice we've heard in a long time. With us still in love with Paimona, which she sang in the Coke Studio years back along with Haniya. Zeb has given numerous memorable songs since then. Her list of hits include drama OSTs as well as songs for Pakistani movies and a Bollywood hit for the Katrina Kaif starrer Fitoor.
So when we heard that she was busy these days working on something new naturally we were thrilled but never did we expect that Zeb would be collaborating with the 2019 Grammy nominated composer Du Yun!
Read : Zeb Bangash thanks A R Rehman for calling her voice "beautiful"
Yes, guys! The news is absolutely correct as the much loved singer's team revealed the news to us .Besides being a Grammy nominee Du Yun is also the winner of the Pulitzer Prize and she is collaborating with Zeb on the McArthur Genius Award winner Shahzia Sikandars latest visual piece as she tweeted,
"Shahzia and I had a wonderful week working with the fantastic Pakistani singer Zeb Bangash and the tabla player Ifthikhar Joseph in Lahore. We explored Zeb's cultural history through music too."
So what is the track like ? Well to listen to that we will have to wait a bit but with these dynamic ladies working together we are sure it will be an instant hit!