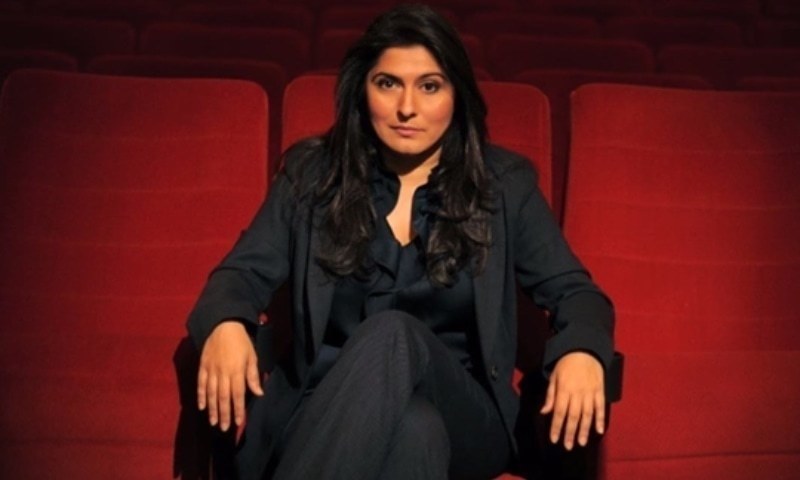 "'I want to make sure that my daughters live in a country that has equality for them" - Said Chinoy.
One of the most well known Pakistanis in the world has to be Sharmeen Obaid Chinoy. Who has won the prestigious Oscar not once but twice and collaborated with Lebron James on the HBO Sports documentary "Student Athlete", to raise awareness about the exploitation of athletes in high-revenue collegiate sports which marks another achievement out of several many. Becoming a regular at the World Economic Forum at Davos, Switzerland, where she is present now we were thrilled to see her talk about her latest work Freedom Fighters and of course her vision for Pakistan on CNN International!
Talking about her latest project Sharmeen said,
"Women are fighting back, speaking up and asking for their rights and this film is doing exactly that, as it centers around three women with Saima being part of the elite terrorism squad, when they go on raids it is her who leads the men and this is something unheard of and that is the story which needs to be told as too often we look at women as victims ."
Read : Sharmeen Obaid-Chinoy joins Saville Productions in America for Spots & Branded Content
With Sharmeen from time to time facing backlash for showing these stories to the International market , it was interesting to hear her remark when asked where she found the courage to carry on, to which she replied,
"I have two daughters, I want to make sure that they live in a country that has equality for them, as my grandmother would tell us that the founder of Pakistan believed very strongly that women were actually far stronger than men.Now from 1947 to 2019 that image has completely changed and I am fighting so that image of Pakistan is brought back'.
Loving her spirit, with Freedom Fighters which, in fact screened yesterday at the World Economic Forum where she took the audience behind the scenes of the film as well.
Apart from that she will now be seen participating in a session titled 'Speaking out under Threat', which will highlight the plight of activists, artists, and professors facing online or physical harassment as well as be part of a session titled 'Return of the Strongman.' .
With The World Economic Forum all set to last till tomorrow we are sure Sharmeen Obaid Chinoy will continue to make Pakistan proud wherever she goes.