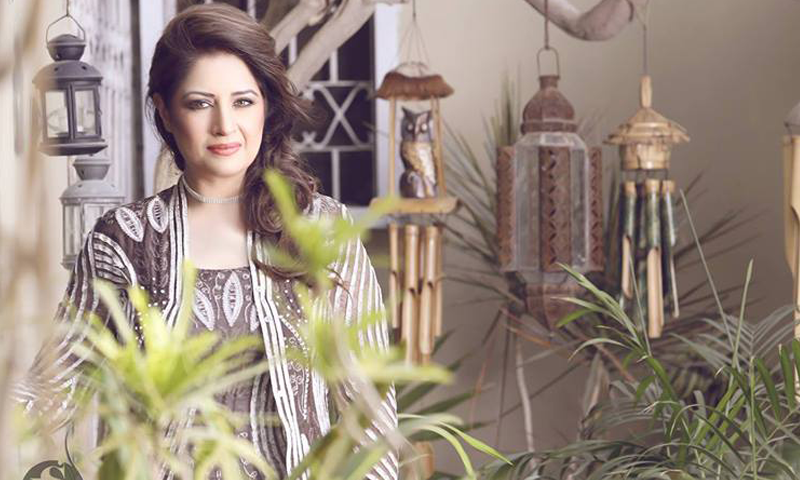 Atiqa Odho, well known as an actress, and now, the CEO of a cosmetics company started her career with Anwar Maqsood, in the drama serial "Tanhaiyaan". This drama serial followed many, including the highly acclaimed, "Sitara aur Mehrunissa", "Dasht", and the most recent, "Humsafar". She even starred in movies, "Jo Darr Gaya wo Mur Gaya", "Mummy" and "Mujhe Chand Chahiye". She never lost sight of her first love though, i.e. the love for make-up. Before her introduction on the screen, she was working as a make-up artist, and now, she is the CEO of Atiqa Odho cosmetics.
Back in June 2011, she was alleged to be carrying liquor with her, while travelling to Karachi. The bottles were confiscated, and after some delay, the celebrity was allowed to board. However, Justice Iftikhar Chaudhary took suo moto notice of the incident, after the media brought it forward.
However, even eight years down the row, she still stands on trial, with a decision still pending. What is odd, is that all liquor recovery/smuggling cases till 2017, have been sorted, except this one. Judges then, were reluctant to give a verdict, since it was CJP who took notice.
HIP Exclusive: Atiqa Odho talks about Laikin and the Indo-Pak relationship
After appearing at court regularly for 6 months, she was given immunity from appearing at court. But 10 witnesses later, the case still stands to be judged. Repeated filing of requests at various courts have only led to further rejection, for the lack of evidence. Now however, the 23rd of January has been finally been set as the date for a hearing at the court of assistant Commisioner City, Naeem Afzal.
According to Advocate Hasan Bukhari, Section 3/4 only implies that the suspect be fined Rs.1000 -2000 or 10 to 20 days in jail or both, but, for the suspect to be acquitted on lack of evidence, lies completely in the hands of the judge or court. So until then, justice still awaits.