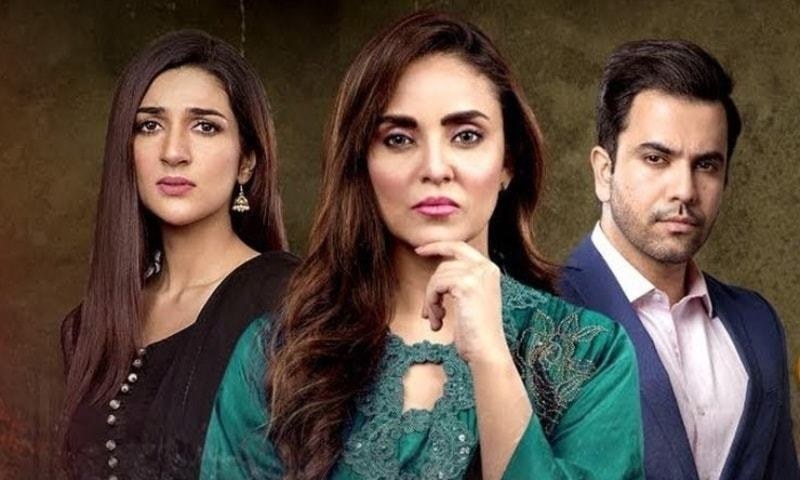 Nadia Khan plays a character who cant help but manipulate her siblings as she wants only her control over their lives
After a busy day the one thing which completely relaxes us is watching dramas and the ones we especially love are those which have a different feel to it. Now where we did not really like the beginning of the Nadia Khan and Junaid Khan starrer Kamzarf right there the latest episode has changed our mind as Aima proves that she indeed is one scheming elder sister.
Writer Seema Munaf creates simple tales on the surface but they have a lot of layers embedded in them which keeps the audiences' interest alive. Now where Kamzarf just might be three episodes old the story has already left us wanting to see more next week as we have a feeling that Azhar's life is going to get more complicated in the coming weeks.
So what happened in the latest episode this week? Well read along to find out in case you missed it.
Read : Kamzarf Episode 1 In Review: Aima Is The Female Version Of Hitler
Aima played by Nadia Khan is one control freak so much so that she is determined to get Azhar (Junaid Khan) married anywhere except to the girl he loves as Aima finds her annoying and thinks that her brother will not obey her once his lady love enters his life.
So a very protective elder sister, Aima is not someone who melts your heart towards her instead her actions are downright mean as she manipulates Azhar and emotionally blackmails him in to doing something which he does not want to do.
With Azhar having planned with his younger siblings to get married without Aima finding out, right there she pulls a fast one on him by taking all to her Darzan daughter's (Rabab Hashim) wedding but little do they know that Aima has planned all this so at the last moment when the groom does not appear she can force Azhar to marry there to save everyone's respect because he is someone who has never said no to her ever.
Yes guys that is the level to which Aima can stoop as near the end she gets her way but we for one felt very bad for Azhar as well as angry that he did not have the guts to say no to her and decided to do whatever Aima wanted despite being a mature man now.
So how will this effect Azhar in the coming episodes is what we cant wait to see as we hope that all the siblings find out soon what a devil Aima really is.
With a powerful performance by Junaid Khan and Nadia, we're focusing on watch more of Kamzarf, next Tuesday at 8 pm only on Geo TV.