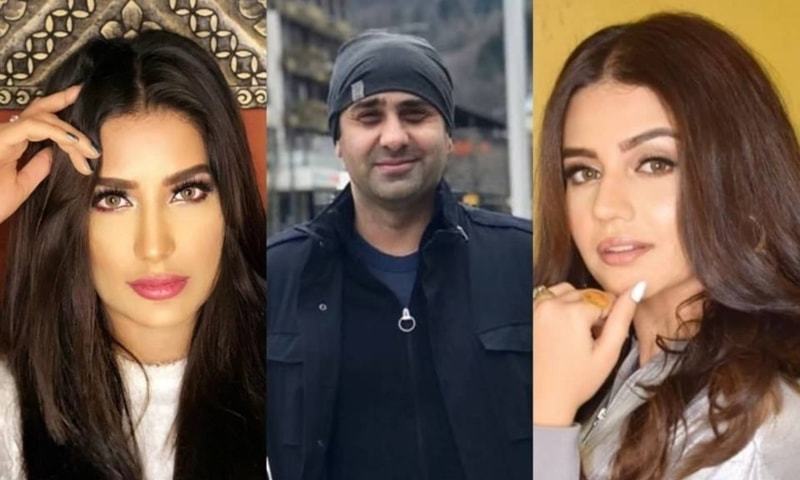 Pakistani Cinema is on the rise and we simply love that fact. What is more interesting is the fact that our filmmakers are experimenting with all kinds of content and creating films with different genres.
Amongst a number of releases in Pakistan, ever since the cinema has been en route revival, we have appreciated the work Wajahat Rauf has brought in as a director. The director also announced another film, titled "Karachi Se Lahore 3" but apparently he has shelved that project for another one for now.
As shared by Wajahat Rauf, his third film for now, stars the multi talented Mehwish Hayat and Zara Noor Abbas and has completed its first spell as well.
Yes guys, the news was revealed by the producer / director himself on social media but what was more thrilling was the fact that he has on board Mehwish Hayat and Zara Noor Abbas in one frame. Now why the excitement? Well these two are exceptionally talented women and together we are sure they will create magic on the film whose title is yet to be disclosed.
"Mashallah finished the first spell of my 3rd film and what a pleasure it has been working these the two brilliant actresses. The supremely talented Mehwish and the exceptionally gifted Zara. More details coming soon," wrote Wajahat.
Read : Azfar Rehman Joins Mehwish Hayat For Wajahat Rauf's Web Series
Now in the past Mehwish has been seen working with Nadeem Baig or Nabeel Qureshi, so we feel with her having worked on the web series Enayaa with Rauf , Hayat felt comfortable to do even a film with him. As far as Zara is concerned , this will be her second film after Paray Hat Love which is all set to release this year.
To know more we have contacted the stars as well as Wajahat Rauf and will share details with you guys as soon as we get them as just like you even we are intrigued to know more ASAP.