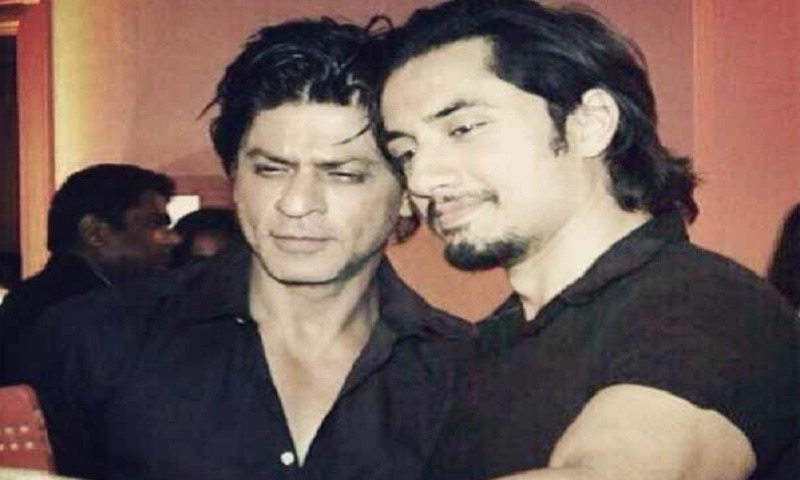 Bollywood is considering Pakistanis in their films for a decade and Ali Zafar is one of the actors who has been working for Bollywood since good 10 years. Ali made his debut in Bollywood industry with 'Tere Bin Laden' and then he never looked back. Though the start of Ali's career wasn't very fascinating as he was just a sketch artist in Pearl Continental Hotel Lahore but in the recent times Teefa has been in the headlines, sometimes for his Bollywood and Lollywood movies, sometimes for his songs and rest of the times for the harassment allegations by Meesha Shafi.
Meesha Shafi Not Allowed To Pass Negative Remarks Towards Ali Zafar
39 years old, singer-cum-actor Ali Zafar has millions of fans, both in Pakistan and India. Ali Zafar is good friends with a number of Bollywood stars as he has been working in India for a decade now but we never knew that the King of Bollywood will be one of Ali's fan.
Over a dinner, after shooting for "Dear Zindagi" in which Zafar, has done a cameo, Shahrukh Khan told Ali that he was interested in his song 'Rockstar' for his then upcoming film 'Zero'.
Ali Zafar said, "He mentioned that he really liked my song 'Rockstar' for his movie 'Zero'. He told me that 'I am going to be playing a dwarf in my next film' and then asked whether I would 'let' him use my song… and I had said, 'by all means'."
But why didn't Shahrukh approach Ali for 'Rockstar'? Obviously, as confirmed by Ali Zafar, the political pressure didn't let Shahrukh get the song for 'Zero'.
Perhaps we might see Ali and Khan working together in the near future and the people of the two neighboring countries will definitely love their work.