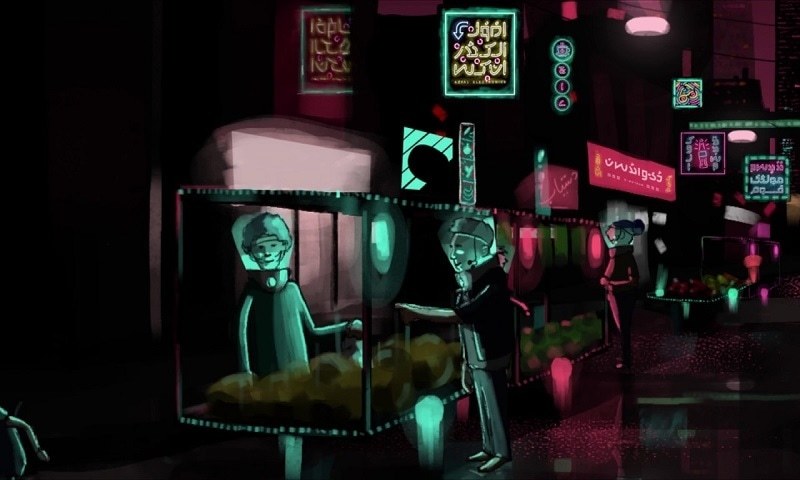 The teaser is mind blowing

Upcoming short film, Shehr e Tabassum's teaser has been revealed by the makers and it is something mind blowing coming from our local film industry. To be honest, we have not seen anything as such so far. Inspired by cyberpunk classics such as Blade Runner-1982 and AKIRA as well as classic novels such as 1984, Shehr-e-Tabassum is the first of its kind animated Urdu short film set in a dystopian future.
'It is the year 2071. There have been no reported instances of terrorism or violent crime in over 3 decades in Pakistan. The cost – the systematic subjugation of human emotion. Welcome to Shehr e Tabassum," reads the synopsis of the film as described by the makers on its official Facebook Page.
The teaser is mind blowing and shows a Dystopian Pakistan which has advanced to the extent of LED and digital screens on normal streets and rickshaws with flying technology. The background voice over within the teaser video says that the ruler of Pakistan has passed a new law which states that any expression other than smiling is considered a crime in Pakistan. Hence, the film is titled 'Shehr-e-Tabassum.'
The rare film is conceptualized by Ayesha Iftikhar and directed by Arafat Mazhar. The release date of the film is kept under wraps yet, however, the teaser says that it is 'coming soon'.